NBCC's Oasis mentors help new small business owners get on their feet.
By Gail Harding, CBC News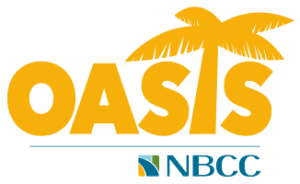 A program that helps college graduates trying to start their own businesses is expanding and is now adding Fredericton to the communities where experienced business people help those starting out.
The Oasis program began as a pilot project in 2014 in Miramichi after the New Brunswick Community College did some brainstorming on how it could provide mentors to former students who were self-employed.
"We took self-employed NBCC alumni and we matched them with business owners and professionals in the community," said Clarissa Harris-LeBreton, co-ordinator of the Oasis mentorship program.
The pilot provided the feedback the program hoped for, Harris-LeBreton said.
"We learned that small business owners were incredibly busy working in their business, and they didn't have time to step out and learn … so having a mentorship program available to them in their community allowed them to do that."
Project Continued, Expanded
When it was decided to continue with the Oasis project, it was opened to all small business owners in the Miramichi area.
The way it works is that small business owners who join the program identify the areas where they need help. Each is then partnered with a mentor for 12 to 14 weeks.
OASIS
OASIS Mentorship program pairs small business owners with mentors to help with any issues they are struggling with. (NBCC)
As a result of the Miramichi success, Oasis expanded to NBCC campuses in Moncton and Saint John and will begin in Fredericton in September.
To date, 18 small businesses have helped in Miramichi and a total of 43 across the province.
The help comes at no cost to those benefiting from the mentorship.
And while the numbers may not seem significant, Harris-LeBreton said the mentorships can help a small business grow, hire more employees and expand.
"They may not be looking to scale, to export anything, they just want to be able to feed their families and maybe take a vacation and have a footprint on the eco-system in their community."
"They come in with very small goals to help them be successful, so we're there along for the journey and to celebrate with them as well."
Feels Less Stress
Kim Hotten, the executive director of Volunteer Miramichi, said she went to Oasis looking for help in human resources.
She was paired with was mentor, and the two meet every two weeks to work on what she needs help with.
"We met at the first, and I told her exactly where I was struggling, where I needed some assistance in managing some staffing issues. She's helping me revamp our policies and procedures and job descriptions, everything so I know that everything is right."
Hotten said the help has alleviated a lot of the stress she felt in her position.
Natalie Forest, who has owned her own travel business for 15 years, said she has been a mentor to two small business owners through Oasis and says it's rewarding to be able to give back.
A Win-Win Arrangement
"I would not be where I am today if I had of not quickly surrounded myself with mentors," she said. "They play a key role — it's like having your own advisory board."
Forest said she helped a small business owner with marketing and how to grow the business.
"She did the work, I just gave her some ideas and a bit of direction and that's all she needed."
Forest said being a mentor helped her learn about how to make some changes in her own business.
"It was win-win for both of us."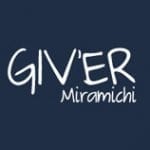 Giv'er Miramichi is about "What's up, what's new, what's happening". We are focused on building people up, supporting one another and celebrating our successes.