MIRAMICHI PHOTOGRAPHER BRINGS FOCUS TO YOUNG ATHLETES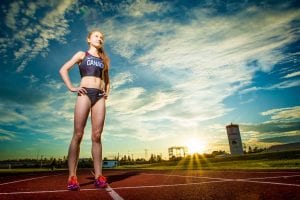 Miramichi, NB. A Miramichi photographer is using his skills to turn the spotlight on young athletes. Jordan Pinder, who returned to Miramichi this fall after living in Nova Scotia for the past 15 years, thinks that celebrating the achievements of our local athletes is a great way to promote sport and activity in the community.
"A lot of our athletes have recently had much success on the provincial, national and international stages", says Pinder. "I think that creating portraits that highlight those individual achievements is the perfect way to celebrate their success and inspire other athletes as well."
Pinder creates dramatic athletic portraits, often on-location in a field or arena. He says that Miramichi might be a small city, but it's big when it comes to sports. "Look at the achievements of athletes like Laura Dickinson, who won a gold medal this summer at the U20 Pan-American games. The Timberwolves finished in a close second in the Maritime Junior Hockey League final this past spring. These are huge accomplishments, and I'm hoping I can use photography to help encourage our community to get involved in all kinds of sports."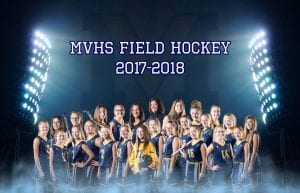 About Jordan Pinder Photography
Jordan Pinder is a Miramichi-based photographer providing custom photographic services for families, weddings and businesses. He and his wife Vanessa relocated to Miramichi in the fall of 2017, with their son, daughter and two dogs. To learn more, visit his website at jordanpinder.com.