Five Pairs Of Woollen Socks (A Christmas Story)
by Annabel Sheila
Sheila grinned at Max's struggle with the stitches required to turn the heel on the woollen socks he was knitting for his daughters. No matter how many times she showed him how to do it, he always managed to get stuck in the same spot. Any minute now he'd drop his knitting to his lap in frustration, and she'd have to show him how to do it again.
Max enjoyed knitting and although his stitching wasn't perfect, Sheila made a point of praising his work, so he didn't lose interest in his project. His plan was to knit five pairs of woollen socks complete with tassels for his five grown daughters for Christmas. Sheila knew the socks would be priceless to their daughters simply because they'd been knit by the father they adored. She was knitting matching mittens for the girls, but she'd been knitting the much appreciated mittens for years. It was the first time their father had knit anything.
Sheila and Max spent their evenings in the small living room, with the television on low, their knitting bags beside them. All through the summer and fall of 1997, they spent countless hours knitting, talking, and generally enjoying each other's company. After a lifetime together raising their children and struggling to make ends meet, they were retired now and content with their quiet life. Their pensions were modest, but they'd decided long ago they didn't need much to get by. They were best friends who'd always been in love and money had never been a priority in life. Max would be 70 years old on December13th, and they'd be celebrating their 50th wedding anniversary next April.
"I just can't do this," Max's frustration was clearly evident in the tone of his voice. Placing her knitting aside, Sheila smiled at him, "Pass it to me, my love, and I'll show you how to do it."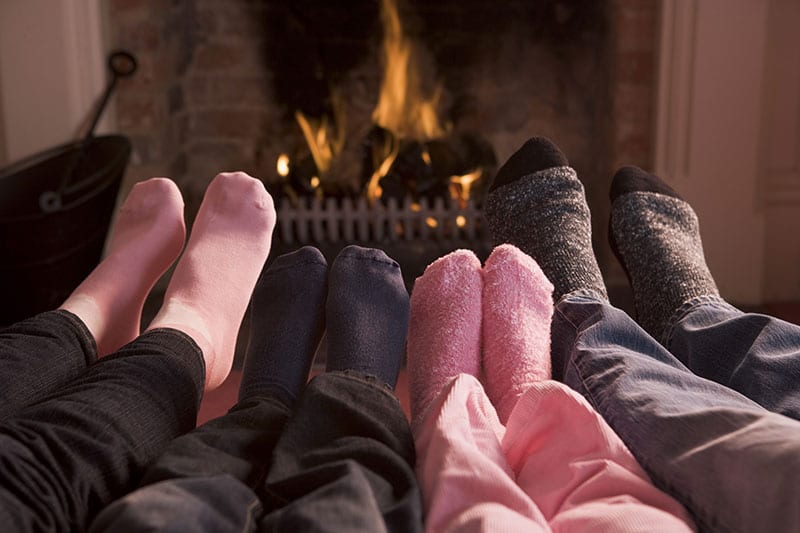 "How about I'll make us a cup of tea," he said passing her the soft pale green woollen sock he was working on. He knew that by the time he got back from the kitchen with their tea she'd have the heel turned and he'd be able to finish the rest of the sock.
Sheila knew him so well. "I'll knit on it until you get back then. You don't mind if I turn the heel for you?" She said trying to keep a straight face, she'd turned the heels on the other four pairs; there was nothing different about this pair.
By the time Max got back with their tea, she was just finishing the last stitches on the heel of the warm woollen sock. "You know, the girls are going to love their socks. They'll be so proud of you when they find out you knit them all by yourself."  She could see by his obvious pride he'd missed the slight sarcasm in her remark.
It was only the second week in November and he was nearly finished the last pair of socks for his girls. Quite a feat, since he'd only learned how to knit in July! He couldn't wait to see their faces when they opened their presents on Christmas morning. They'd be so pleased that he'd learned how to knit, even more since his first knitting project was for them.
On the 29th day of November, Max finished the last tassel. His girls' Christmas presents were finished at last!  It was a Saturday evening and he and Sheila always attended Mass at seven o'clock. While he was getting ready for church, Max complained of a sudden terrible headache. Believing maybe his eyes might be strained from all the knitting over the past few months, Sheila made a mental note to make an appointment with their optometrist next week. "I'll get you some aspirin for your headache. Do you think we should still go to Mass?" Max enjoyed Saturday evening Mass, and he wasn't about to let this headache change their plans. Swallowing the aspirin with a glass of water, "I'll be fine once these kick in." And putting on their heavy Mary Maxim home-knit sweaters they headed off to church.
The next morning while they sat in the living room after breakfast enjoying their tea, Max suddenly turned to Sheila, a very strange look on his face. He tried to call her name, but only a mumble escaped his lips before he slumped forward. When she called his name there was no response and in a panic she knew he was in trouble. Rushing to his side, she leaned him back against the sofa. Completely unresponsive, he stared at her without really seeing. She grabbed the telephone and dialled her nearest daughter's number, "Judy you have to come over here quick. There's something wrong with Dad. I'm going to call Lisa too. Please come as fast as you can. I think he might need to go to the hospital."
"I'll be right there Mom, you just hold on okay." Judy recognized the panic in her mother's voice and realized something serious must be wrong. Her first thought was her dad might have had a heart attack, but he was only 69 years old and in great shape. A man who'd always loved nature, he walked miles every day for exercise.
Judy, Lisa and her husband Al arrived at the same time. "We'd better get him to the hospital," Lisa said as soon as they walked in. Al practically carried Max to the car where they strapped him into the backseat with Sheila beside him and raced to the hospital. At the hospital Judy called the other three sisters and told them they should come as soon as they could. Nancy, Donna and Maggie wasted no time in getting there, but the doctors still didn't know what was wrong with their father.
By early afternoon the resident neurosurgeon determined their father had a series of strokes. Throughout the rest of the day, he had several more until he eventually remained unconscious and in critical condition.
It took two weeks for Max to finally succumb to the bleeds on his brain that eventually took his life. He turned 70 years old on the 13th of December and passed away on the 14th. He'd always said to his family that the good Lord gave everyone three score and 10 years, and nearly right to the day it proved true for him.
Thoughts of the joyous Christmas season fast approaching were far from the minds of the sad family. Their father had been the glue that held them together, and the pain of losing him was unbearable. When that Christmas morning came and the girls gathered around their mother in loving support, she handed them each a small package wrapped in festive paper addressed in their father's handwriting. Opening their packages, sadness and joy overwhelmed them at their special gifts.  "I showed him how to knit in July and he wanted to knit each of you a pair of socks. He was so proud of what he accomplished." A sob caught in her throat at the sudden sharp sense of loss, but she silently thanked God for her children who never left her side over the past few weeks.
Love, pride, and a strong sense their father was still with them brought smiles to their faces as the girls tried on their woollen socks.  Even with the slight imperfections, they were the most beautiful Christmas gifts they'd ever received.
I still have the socks my father knit for me 13 years ago. The heels began to wear over time so I wrapped them in tissue paper and put them away. I still take them out at Christmastime every year just to hold them and feel the love my father knit into every stitch. Warm memories are all I have left of my two loving parents, but they're enough to keep me warm on the coldest winter nights.
Poet and writer, Annabel Sheila lives in Moncton, NB, with her husband. A frequent contributor to Bread 'n Molasses, she also sits on the magazine's Editorial Board.
This story originally appeared on Breadnmolasses.com, January 2011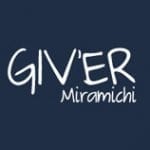 Giv'er Miramichi is about "What's up, what's new, what's happening". We are focused on building people up, supporting one another and celebrating our successes.