Success Story of Chatham Legion Branch #3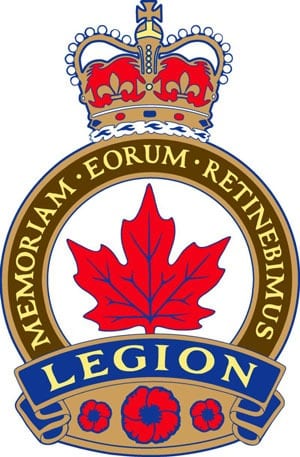 This letter is to inform the general public of the magnificent work done by Royal Canadian Legion Branch # 3 volunteers and to report the status of our major project to raise funds for a new building, Building Rush 50/50. To date we have raised over $265,000! Thank you to all the volunteers and the loyal supporters who drop in their weekly Toonie.
It has been over 10 years since the executive decided to make major changes to the way the general fund operates – a return to basic accounting with total transparency and accountability. Meaning, first: no money is accepted without a receipt (serial number) given, and the serial receipts are accounted for by the treasurer, and secondly: no payments are made unless by cheque, without exception.
Financial statements are prepared monthly and annually and budgets are prepared annually. They are posted on our bulletin board downstairs for the entire membership and the public to view. Anyone can question any aspect at any time the treasurer will respond. There are two sets of financial statements. One is the Royal Canadian Legion General Fund, and the other is the Royal Canadian Legion Poppy Fund, which is a Registered Charity Fund as non-profit with CRA. The Poppy fund is very restrictive, with yearly reporting requirements, and the funds can only be spent on direct help to veterans and their families, bursaries and donations (such as to the hospital).
Three principles were adopted for all activities going on in the Legion. 1) activity is to make a profit or 2) activity is to breakeven or 3) activity is planned at a loss. A budget is prepared for each activity and the calculation of the risk for any activity is part of the process.
As a team many hard decisions are made. We are totally free of any debts and have been operating with volunteers in all areas of the Legion. The volunteers are not reimbursed for gas or telephone expenses in the performance of their duties and even pay their own fees to attend regional meetings.
We have been debt free since December 2004. This financial success story is being achieved because of the volunteers who dedicated their time and knowledge, from individuals contributing one hour to the President who actually works hundred of hours per month. Their time and effort has paid off.
This success story is what the people of the Miramichi are all about.
Ted Quann, Branch #3 President.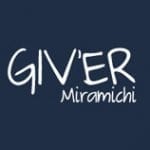 Giv'er Miramichi is about "What's up, what's new, what's happening". We are focused on building people up, supporting one another and celebrating our successes.