Volunteer for Meals on Wheels
WANT TO GIVE BACK TO THE COMMUNITY?
BE A VOLUNTEER FOR MEALS ON WHEELS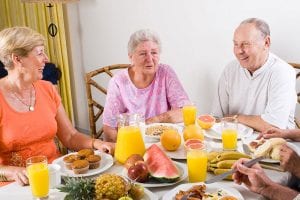 You will be helping people unable to prepare their food get access to a hot nutritious meal. Plus, you will be putting a smile on their faces!
• Delivering meals at client's home
• Deliveries in Miramichi city limits
• Delivery hours from 11:30 am to 1:00 pm
• Vehicle and valid driver's license needed
Meals on Wheels provides a hot nutritious noon meal delivered to the home of anyone requiring assistance. Special diets can be organized and participants can receive up to 7 meals a week. Meals on Wheels is an outreach program of the Miramichi Senior Citizens Home, located at 1400 Water St, Miramichi.
To volunteer call (506) 778-6810
MIRAMICHI SENIOR CITIZENS HOME – GIVING THE COMMUNITY A BETTER QUALITY OF LIFE FOR ALMOST 50 YEARS