The Biggest Quitter Challenge: Jan. 1-17
Quit Smoking January 1-17, and Join Us for the Biggest Quitter Challenge
T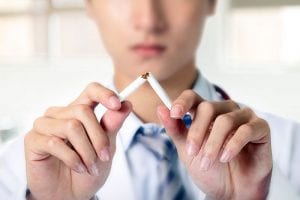 he aim of the challenge is to help individuals stop smoking on or before, Weedless Wednesday, January 17, 2018.
• Between January 1st – 17th call 627-7565 to sign-up.
• Then join us on Weedless Wednesday (Jan.17) at NBCC Miramichi, 80 University Ave. and we'll provide you with tools and information to help you quit smoking. From 10am – 8pm we'll have information sessions, healthy snacks, prizes, T-shirts, resources, health information booths, acupuncture and laser.
For more information email: breatheasyoffice@gmail.com
Storm date is January 19, 2018 (storm date will only apply if school is cancelled)