East Coast Brass – April 28th at the Vogue
by Carlos Armao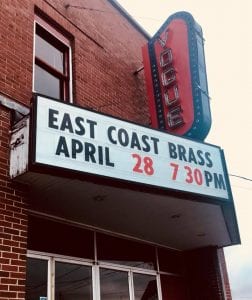 I want to share some information with you regarding a new initiative I started a couple months ago, Classical Weekends in the Miramichi.
Classical Weekends in the Miramichi have partnered with The Vogue Theatre and Tutta Musica (an Orchestra made of Teaching Artists of Sistema NB) to bring top performances of highly skilled classical musicians from all around our province to our beautiful city, creating a new space for our Sistema NB's growing classical music community, adding new sounds and new artists to our community and making our Miramichi music culture even richer.
For our first two concerts, we will be hosting the East Coast Brass Quintet and a Tutta Musica String Ensemble. All of the musicians are part of the Sistema NB Teaching Artist team!
Tomorrow, April 28th at 7:30pm the East Coast Brass Quintet will perform at the Vogue Theatre.
Our second concert will be next Saturday, May 5th at 6:00pm where a Tutta Musica String Ensemble will take the stage. Also at the Vogue Theatre.
Admission is $20 Adults and $10 for Students. Tickets can be purchased at Creative Grounds Café or at the Vogue Theatre doors. More information can be found in the attached flyers or on our Facebook page @ClassicalWeekendsMiramichi
You can also reserve tickets directly with me and I will have them ready for you in an envelop with your name by the door on the day of the concert.
A new way to experience music in the Miramichi… A series of events not to be missed!
Hope to see you there,
Carlos Armao, Centre Director, Sistema New Brunswick – Miramichi
tel. (506) 227-0761
www.sistemanb.com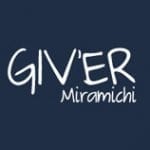 Giv'er Miramichi is about "What's up, what's new, what's happening". We are focused on building people up, supporting one another and celebrating our successes.