Miramichi Senior Citizens Home Celebrating 50 Years
The Miramichi Senior Citizens Home is celebrating 50 years of service to the citizens of Miramichi and surrounding communities in 2018.
In 1968, this 81 bed nursing home started life as a 66 bed home on the former site of the Alms House (county poor house). In 1985, a 15 bed extension was added to accommodate the WW1 and WW2 contract Vets needing access to nursing home services. This project was spearheaded by local veterans; one gentleman in particular was a Mr. Emmanuel Gaudet, who became a resident of the unit in his later years.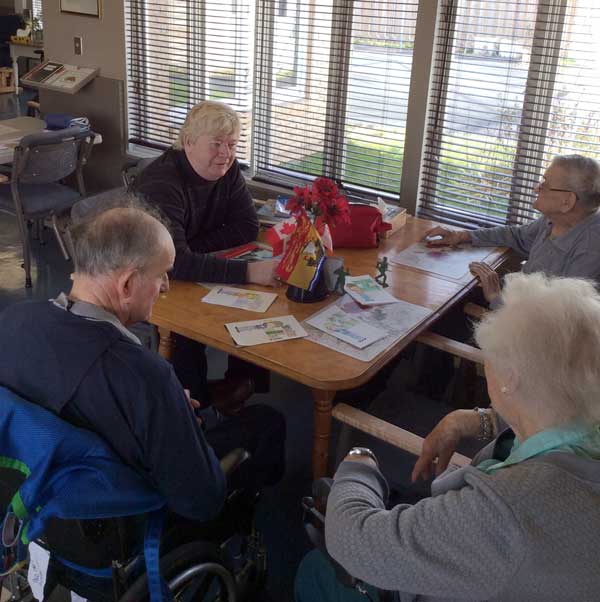 The nursing home volunteer Board of Directors and Administration staff  have always felt that providing services to the community was a priority for the organization.  In 1978, 40 years ago, a Meals on Wheels program was established. This program continues to this day, with an army of volunteers delivering home cooked meals to the clients in the community. 1979 saw the outreach programs expand to include an Adult Day Care program. This program is unique in the province in that it is the only program where some of our clients who live in the city limits, are picked up at their homes and returned home at the end of the day. For our clients living further away, family members drive them to our home where they too can be part of the program. Day Care clients become part of the nursing home family, taking part in group activities, receiving assistance with personal hygiene if needed and enjoying comraderie and conversation with other men and women from the community.
To fill a recognized need in the community and with the assistance of the Chatham Rotary club, the Life Line program was established in 1989. Volunteer installers go to client's homes and provide them with instruction and teach them and a family member how to use the units. Over the past 29 years, hundreds of Life line units have been placed in clients' homes, providing clients a little more sense of security that help is not that far away when they need it.
The hundreds of people who have volunteered their time and skills over the years to help us provide these services are part of the reason for the success and longevity of these programs. Every volunteer for our home is greatly appreciated; our pastoral care teams, our musicians and entertainers, our van drivers, those who deliver meals on wheels, our presenters, those that visit with our residents
and those who come and help us in so many different ways.  Many of these volunteers have been recognized for their service at the Annual Volunteer luncheon. One of our long time volunteers, Janet Stothart, was recently recognized by the Nursing Home Association for her many years of volunteer service to the both the nursing home and community.
Over the years, the Miramichi Senior Citizens Home has been proud to have so many Miramichiers as staff in our home. Our cooks, dietary attendants, utility staff, housekeeping staff, laundry staff, maintenance workers, clerical staff, activity workers, resident attendants, LPNs, RNs, accountants, food service managers, housekeeping supervisors, administrative support team, recreationists, directors of nursing and administrators are part of the team of men and women who have given many hours and years of dedicated service to the home to ensure that our residents get the best possible care and enjoy a great quality of life.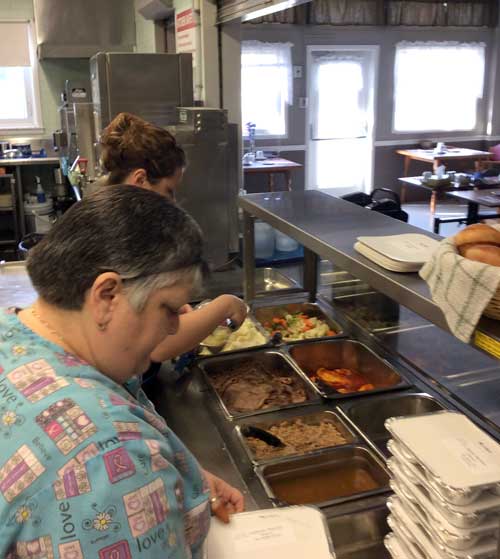 Operating for 50 years has given us time to develop the strong traditions that have allowed us to become home for our residents.  As a non-profit organization, we depend on donations and fund raising to help us in being able to maintain these traditions at no cost to our residents. So, to the many who have helped fund raise, bought tickets or given a donation, thank-you. You have helped us give our residents the annual woods trip, the annual day trip to different interesting places such as PEI, Moncton or the Anne Murray museum. You have made it possible to go to Bathurst for shopping trips, or to the Folk Song Festival, the Irish Festival to enjoy the music, the Napan Fair and many other local events.  Your generosity has meant that our residents enjoy going on restaurant outings, ordering whatever they wish and never worry about the bill.  Our residents know that no matter where they call home, they can still be active members of their community and attend different functions with friends and family.
Our home will be closed in 2019 and as we take this year to celebrate 50 years of service to the community, the Board of Directors and Administration staff of the Miramichi Senior Citizens Home, want to thank the community for allowing us to be such an integral part of the day to day life of Miramichier's for the past 50 years.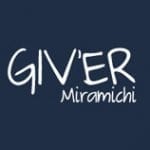 Giv'er Miramichi is about "What's up, what's new, what's happening". We are focused on building people up, supporting one another and celebrating our successes.