Take in Some Local Art this Summer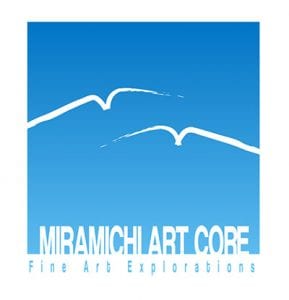 This year, the Miramichi Art Core (MAC) is involved with many activities that bring our most recent art work to the public for display. Our gallery is at the W. S. Loggie Cultural Center, 222 Wellington St, Miramichi. This is our second year at this location and we are happy to have been invited back.
The Miramichi Art Core's regular season begins on Monday July 9th at 6 pm and will continue throughout the Summer, seven days a week from 11am to 5pm daily. This venue will be closed for the month of August; we apologize for any inconvenience.
For the past five years we have had a joint exhibit called "Art Tells Stories" with our Bathurst colleagues from the Bay Breeze Gallery. This year the theme is titled "Nature's Message". The exhibit opens on Friday June 29th at 7 pm and will last until closing on Friday July 5th at 5 pm. Daily hours will be 11:00am to 5:00pm. All are welcome with free admission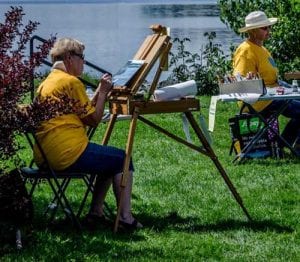 This year, as part of an ongoing project, we will be hosting the annual Plein Air Festival with the Bathurst Art Society where artists from around the province and beyond are encouraged to register in a two day on-site painting event to be held on July 20th and 21st during Canada's Irish Festival. Artists may register at www.miramichiartcore.ca . Artists will be out and about in downtown Chatham and our tradition of selling new work will continue with a silent auction at 4pm at the Rodd on Saturday afternoon.
There will also be a special paint-out on July 28th on picturesque Beaubear's Island National Historic Site. Everyone welcome to come by for a chat and see some art work being created.
Some of the Miramichi Art Core artwork will also be featured at the Ecole Carrefour Beausoleil Gallery from July 6th to August 23rd.
Scottish Days at MacDonald Farm and the Folk Song Festival in downtown Newcastle offer opportunities for MAC diehards who seek out events to record them in paint.
Drop into the Art Gallery at Loggie House and keep an eye out for us in the community. We enjoy sharing our work and of course we welcome new members, no experience necessary.
Posted by: Giver Miramichi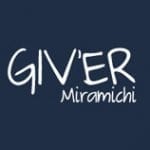 Giv'er Miramichi is about "What's up, what's new, what's happening". We are focused on building people up, supporting one another and celebrating our successes.