The Miramichi River Community (MRC) Theatre Festival 2018
The Miramichi River Community (MRC) Theatre Festival  Aug. 13-17, 2018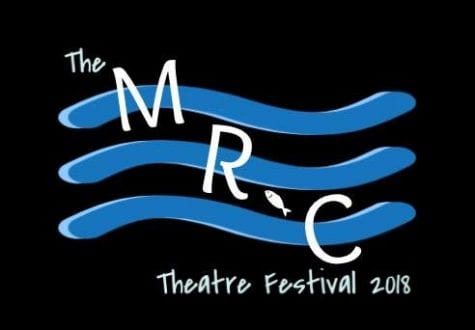 Naomi McGowan and Samuel Crowell with Buttercup Productions are proud to announce the first (and hopefully annual!) Miramichi River Community (MRC) Theatre Festival this August 13th to 17th in Miramichi!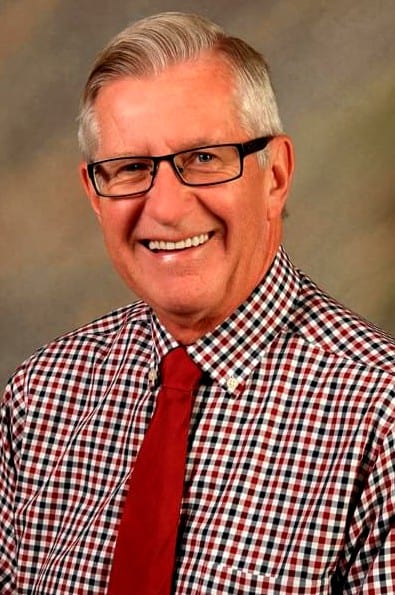 In loving memory of Lloyd Cameron, two young Miramichi artists wish to continue to spread an appreciation for community, local talent, skill and, of course, theatre!
For ALL AGES featuring talent FROM ALL AGES!
The MRC Theatre Festival is a community-based, fringe-style theatre festival.
At our three participating performance spaces in Chatham (The Vogue, Creative Grounds and The Loft) we will be holding FREE staged readings, FREE art displays with acoustic performances, FREE workshops and full plays and musicals.
With one bracelet to get you into everything and so many FREE events, there is something for everyone, guaranteed!
SCHEDULE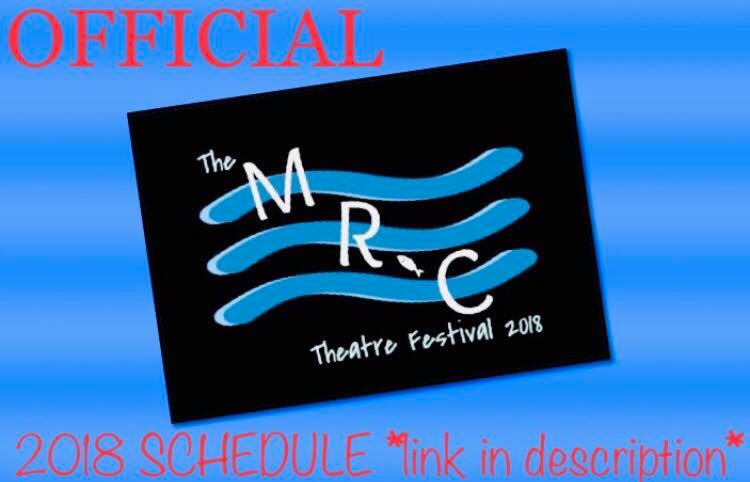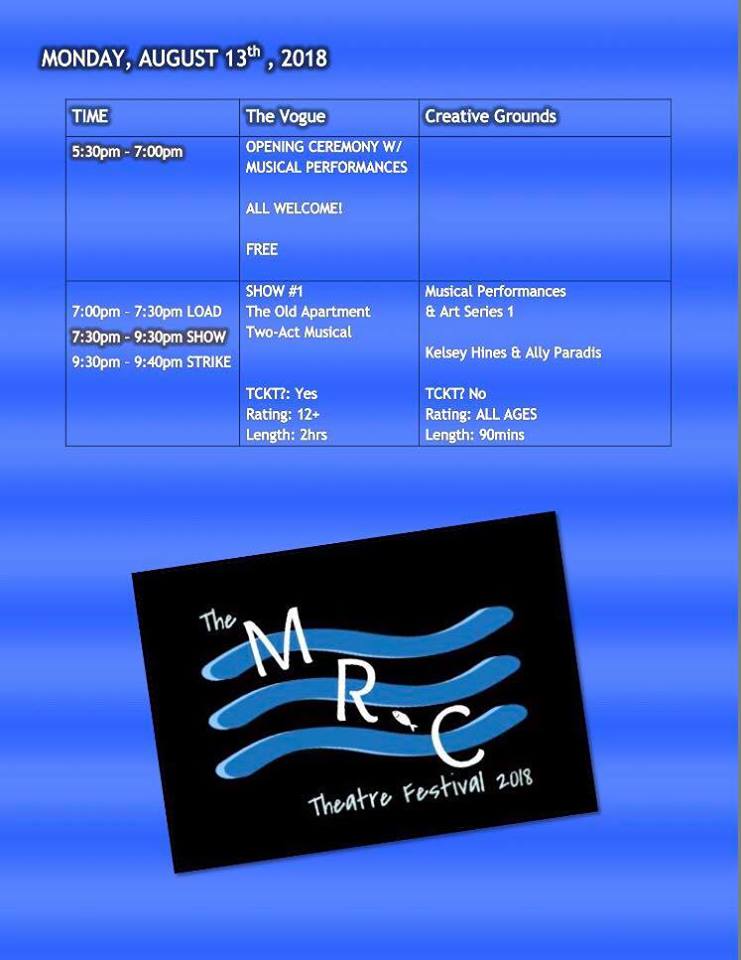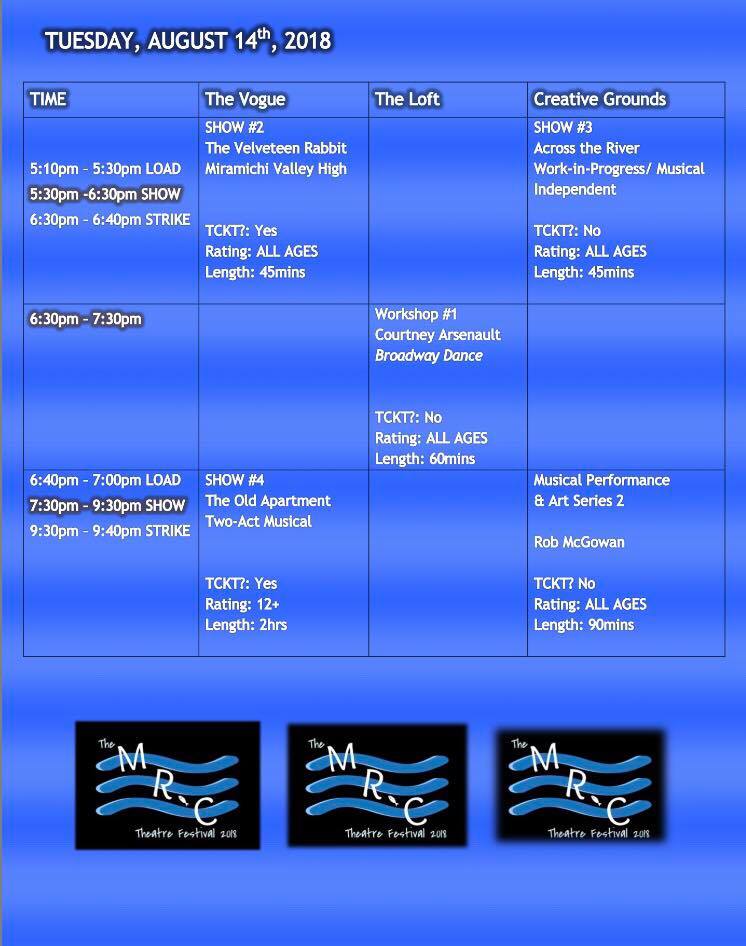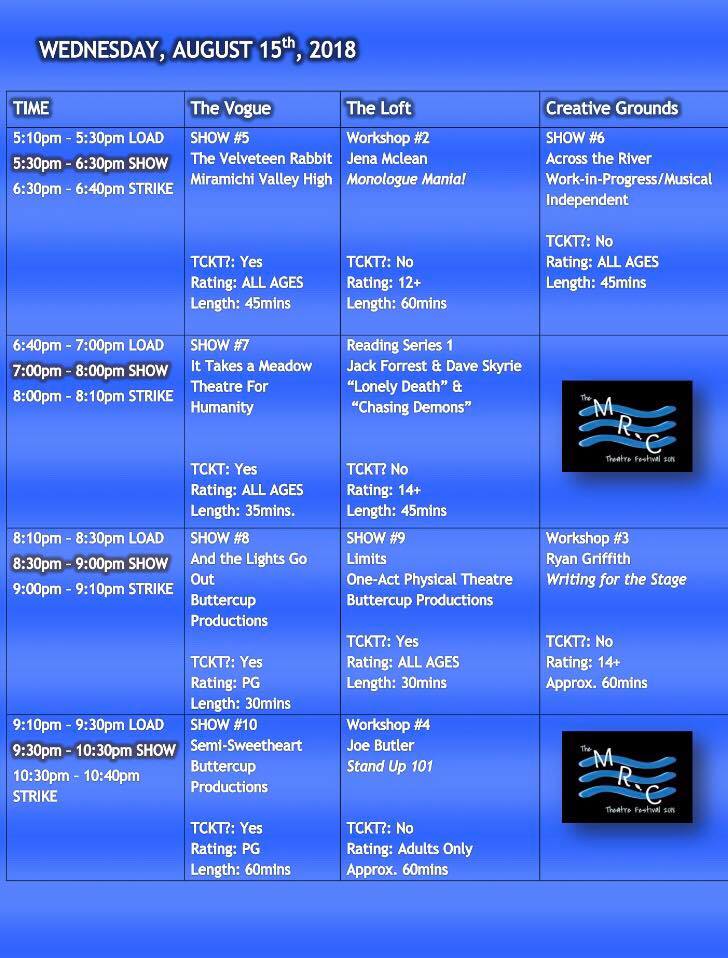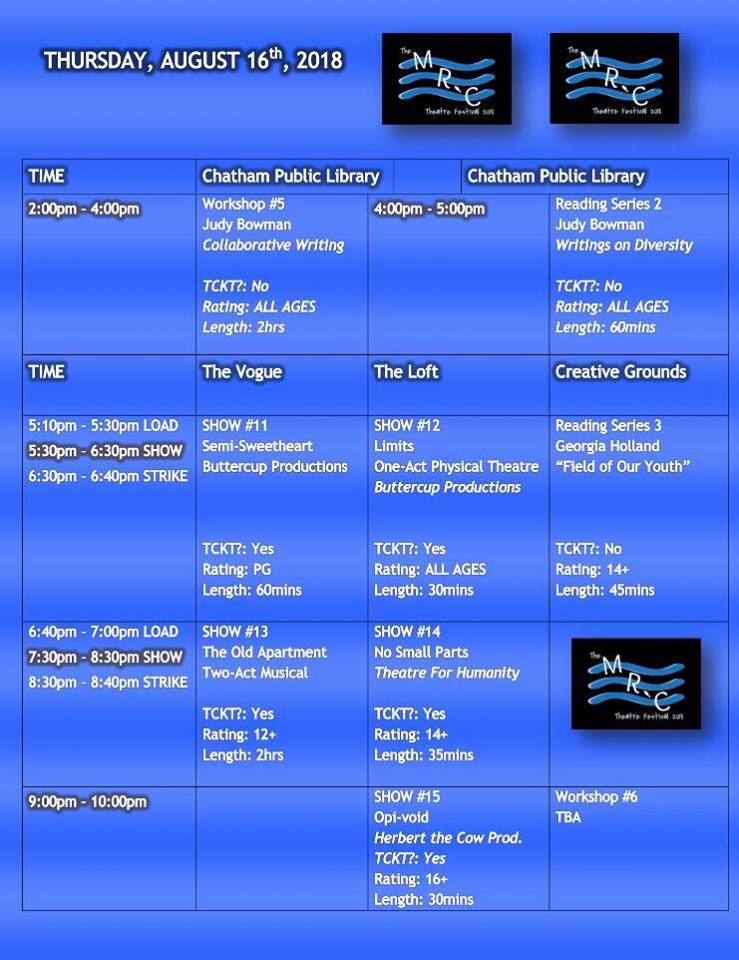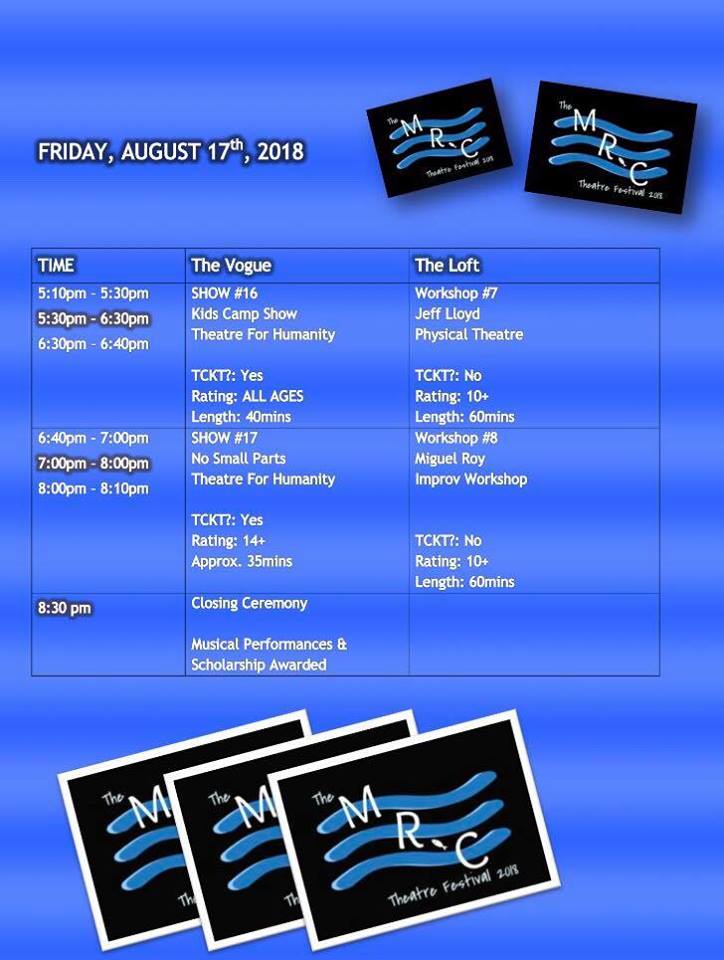 Bracelets/Tickets:
*Day-pass: 10 dollars (Access to all shows during one day of the fest!) -Available at the festival
*4 Day Festival Bracelet IN ADVANCE: 15 dollars (FULL ACCESS to ALL SHOWS at MR.C Fest!) -Available June 4th Mill Cove Coffee and Creative Grounds Cafe 
*4 Day Festival Bracelet AT THE FESTIVAL: 20 dollars -Available at the door LIMITED AMOUNT AVAILABLE
*12 and under: FREE BRACELET!
Participating Locations: The Vogue (Chatham), The Loft (Chatham), & Creative Grounds (Chatham)
Family-Friendly?: Yes! If any concern, all events are marked with appropriate ages for each performance!
We Appreciate Your Support! 
The MRC Theatre Festival is asking for community support to help raise funds for this 5-day showcase of talent, organized in memory of Llloyd Cameron. They are less than $600 away from reaching their goal of raising $2000. And since its an "All or Nothing" Kickstarter campaign, they will only receive the funds if they reach their goal by Saturday July 21 2018 3:57 PM ADT. Click the link below to learn more and donate!
https://www.kickstarter.com/projects/1187178971/mrc-theatre-festival-for-lloyd-cameron/description
For more information, "view" and "like" Buttercup Productions on Facebook at: https://www.facebook.com/ButtercupProd/, Find the event on Facebook at: https://www.facebook.com/events/142840096443908/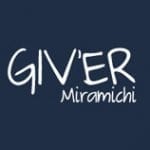 Giv'er Miramichi is about "What's up, what's new, what's happening". We are focused on building people up, supporting one another and celebrating our successes.