Angels Remembered Tree Lighting And Other Ways to Support Hospice Miramichi Programs
Angels Remembered Tree Lighting And Other Ways to Support Hospice Miramichi Programs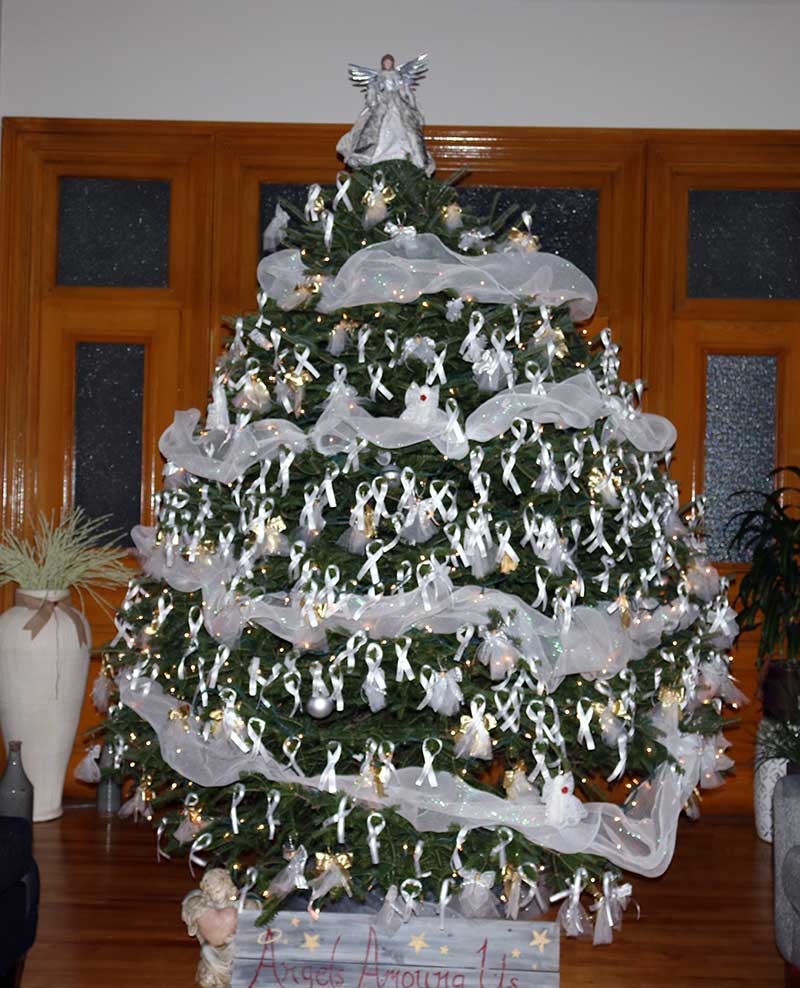 As Hospice Miramichi is a charitable organization we need to fundraise in order to offset the costs of delivering our free programs to the most vulnerable members of our community. These individuals are experiencing the effects of progressive life limiting illnesses and as a result tend to isolate themselves in their homes. Volunteers with Hospice Miramichi's Outreach and Day Hospice Programs are able to show the individual that even though they are ill, they still matter and can make a difference in their community.
One such fundraising event is our yearly "Angels Remembered Campaign" beginning in September. For a minimum donation of $2 given in honour of a loved one, an "angel" is included in our tree lighting ceremony. For a $10 donation you can take home an angel handcrafted by volunteers. The purpose of the angel campaign is twofold. Not only does the campaign raise funds for Hospice Miramichi but also the individual who is making the donation has the opportunity to honour their loved one which is an important part of the healing process.
The Angels Remembered tree lighting will be on November 15th at 7 pm at 14 Howard St. during the "Home For The Holidays" fundraiser from November 15th -18th . This is the fourth year for this event and if history repeats itself it will be sure to put you in the holiday spirit. There will be draws, a craft and bake sale, refreshments and the opportunity to bid on beautifully decorated holiday trees.
At the time of this publication Hospice Miramichi will be in the process of constructing a six bed Residential Hospice Facility on the Gordon Rd. This facility will provide 24 hour care delivered by palliative trained professional staff to individuals with a life expectancy of 3 months or less who for whatever reason are unable to remain at home to receive their end of life care but do not want to go to the hospital. Even though the provincial government has committed funding to offset the expenses associated with direct patient care Hospice Miramichi will still need to fundraise to cover the expenses associated with programming and non-patient related costs.
If you are unable to attend the above fundraisers consider becoming an "Everlasting Donor" with an automatic monthly donation of your choice. Donations can be made through canadahelps.org. Or drop by the office at 14 Howard St. or call 773-7607 for a preauthorized debit form. If we could guarantee 200 Everlasting Donors at $10-$20 a month we could support the activities of the Day Hospice Program. We also accept monetary donations at Funeral Homes.
Although we don't like to think about our end of life we need to decide in advance what we see our future health care looking like and where we receive that care. Residential Hospice is your facility. We will help you live to your fullest until you are no longer able to do so. Will you help us?
Volunteers will be at Beaubear Coop on Sept 20-21, the Chatham Farmer's Market on Sept 22, and Giant Tiger on Sept. 28-29 accepting donations for Angels Remembered.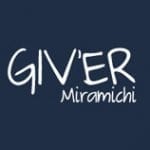 Giv'er Miramichi is about "What's up, what's new, what's happening". We are focused on building people up, supporting one another and celebrating our successes.