Wings of Change Miramichi – Hope, Recovery and Connecting with Peers
Wings of Change Miramichi – Hope, Recovery and Connecting with Peers
by Stacy Underhill
Strengthening Community Heroes through Constructive Support and Education.
Wings of Change is a peer support group for all First-Responders, Law Enforcement Personnel, Communications Officers, Members of the Military, Healthcare Providers, Child Protection, Animal, Funeral, Correctional, and Judicial Service Workers be they career, retired, or volunteer.
Natalie Harris, an advanced care paramedic and author in Ontario, founded the group after her own struggles with PTSD and overdosing three times. There are several chapters in Ontario and more are being launched across Canada. Currently there is only one in New Brunswick which was started in Miramichi by Niki Breau and Kevin Kavanagh. A chapter will be launched in Dieppe next year.
Niki's career as a correctional officer then crisis worker ended with a diagnosis of PTSD and Moral Injury. Her partner Kevin Kavanagh, a retired correctional officer, also suffers from PTSD.
"When I got triggered, I felt like no one else understood what I was going through, so I started researching support groups" says Niki. For people with PTSD, it is very common for their memories to be triggered by sights, sounds, smells or even feelings that they experience. These triggers can bring back memories of the trauma and cause intense emotional and physical reactions. For more information on PTSD contact the Canadian Mental Health Association (www.cmha.ca).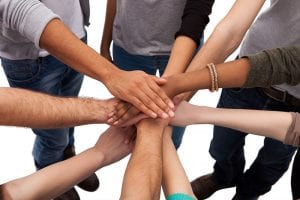 Niki discovered Wings of Change from Ontario and immediately recognized the amazing support system they offered and asked if she could start a group here. If you have experienced workplace trauma, operational stress and or PTSD, these meetings offer a safe and caring place for members to heal through talk, fellowship and education. "We are about hope and recovery, and connecting with peers whom are suffering with similar operational stressors", says Niki.
The high suicide rate among first responders is another reason why Wings of Change is so important. According to the Tema Foundation, last year there were 58 reported Canadian Public Safety suicides (Paramedics, Police, Firefighters, Military, Corrections).
There is often a stigma on mental illness and on first responders asking for help. "We are perceived as the tough ones" explains Niki. "The perception is first responders signed up for everything they go through, which is far from the truth. We do this to help others and community, no one signs up for the emotional trauma that first responsers suffer after experiencing repeated traumatic events."
"First responders are the ones that help others, and that run to not run from crisis situations. We believe we can hold it together on our own and get through it without asking for or needing help, because we are supposed to be strong. When you are the one that people look to for support, it is hard to accept and admit to yourself that you need help. That is a hard first step to admit to ourselves. But it is the most important step to take."
Niki is passionate about wanting the community to know that the best way to combat mental health stigma is to talk about it. "If you have a loved one who has experienced trauma, and may be showing symptoms of PTSD, depression, or other mental health issues, share this information with them. If you see they are struggling and isolating themselves, don't let them suffer alone. Talk about it, let them be open and honest, and don't be afraid to bring it up because you might hurt their feelings. Help them find the information they need to get help, before it's too late."
Wings of Change meetings are facilitated by peers, not counsellors, who have experienced similar operational stress. The meetings are informal, yet they follow guidelines and values under the Friendship Model for peer support groups as outlined by the Mental Health Commission of Canada. The diagnosis of a mental illness such as PTSD is not required in order to attend a meeting.
Anonymity, trust, and safety are fundamental components to Wings of Change and the rules are very simple: what we hear here, what we say here, who we see here, stays here.
Participants engage in anonymous, solution-based discussion and education regarding any work-related trauma and mental health challenge. Zero 'trauma-talk' (details of any kind about the patient/call) is allowed, as this may be a trigger to participants and is best discussed with healthcare professionals.
Niki encourages anyone who is considering attending to come, even just once. "You can choose to share with the group, or you can just sit and listen and learn about what resources are available, as well as the proactive tools other peers use to help in their recovery journey. We have people who attend regularly and in some instances it takes a person a year to come to a meeting after they've heard about us. Either way, when they are ready, we will be here."
Wings of Change Miramichi Meetings are held the 1st Wednesday and 3rd Thursday of every month, 7:30 to 8:30pm at the Nordin Rec Centre, 24 Nordin Lane, Miramichi. Wings of Change Peer Support presentations are also offered to firstt responders organizations or to those whom aid first responders in any way. For more information contact Niki Breau at 506-625-9555 or or visit www.wingsofchange.ca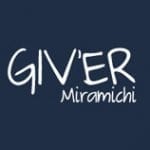 Giv'er Miramichi is about "What's up, what's new, what's happening". We are focused on building people up, supporting one another and celebrating our successes.