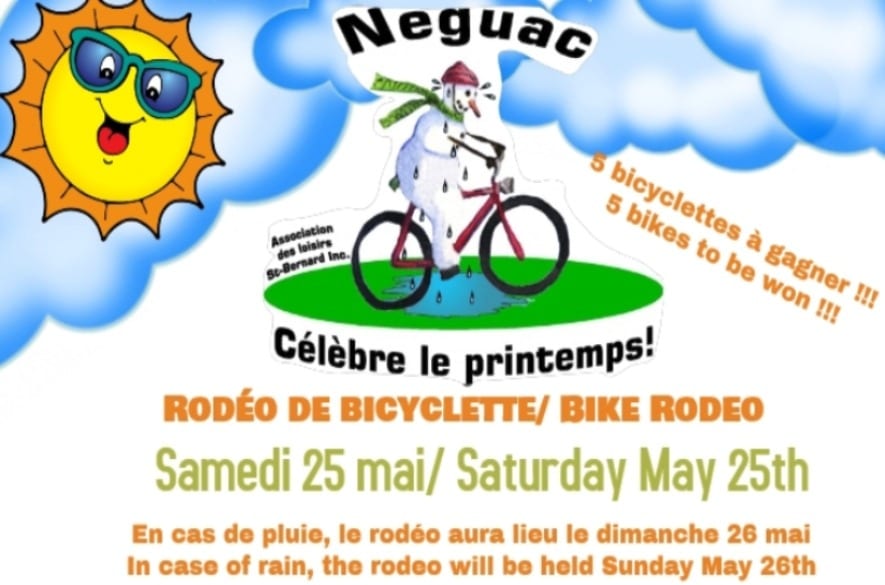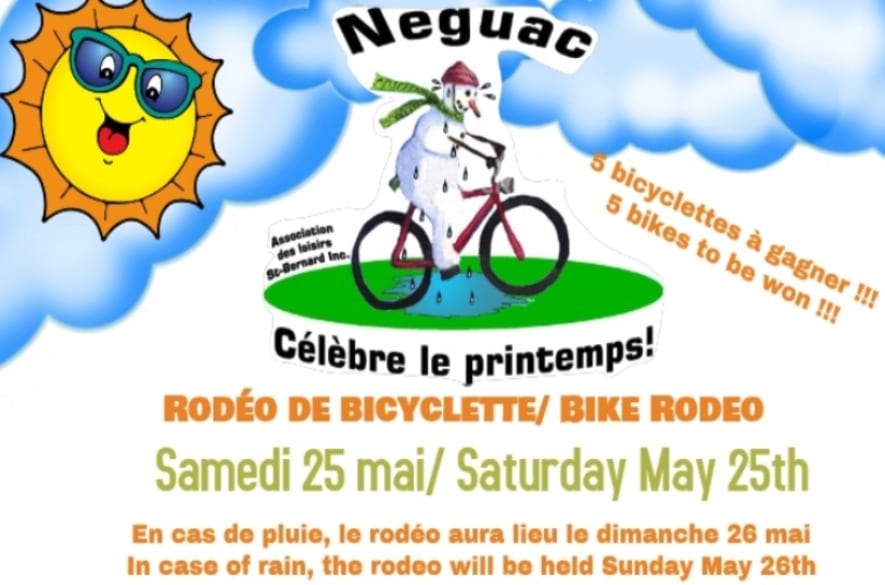 Bring your bikes and your helmets! Néguac celebrates Spring!
On Saturday, May 25th, 2019, the Association des Loisirs St-Bernard Inc. will be hosting a Néguac Bike Rodeo.
The event will be taking place at the Village of Néguac Municipal Building, 1175 Rue Principale Street, Néguac, New Brunswick, E9G 1T1
Open to all children 12 years old and under.
Registration will be taking place from 10:15 am to 10:45 am, with the Rodeo to start at 11:00 am and a Barbecue to follow at 12:00 pm noon.
In case of rain, the event will be taking place on Sunday, May 26th, 2019.
Plus!! There will be 5 bikes to be won!!
Thank You To The Following Sponsors
Platinum – Village de Néguac and UNI Cooperative
Excellence – Club Richelieu Féminin
Or / Gold – Club Richelieu Néguac, L. Breau and / et Son Ltée, RYG Cormier Électronique
Argent / Silver – Saint Isidore Asphalte, LeGresley Lingerie, Yvon Godin Timber Mart, Lazare Breau Service Centre
Bronze – Archie Allain Ltée
Be sure to "view" and "like" on Facebook – Association des Loisirs St-Bernard Inc.
"The role of the Association des Loisirs Saint-Bernard Inc. is to encourage the organization and development of recreational activities within the limits of the municipality of Néguac and to coordinate sports facilites."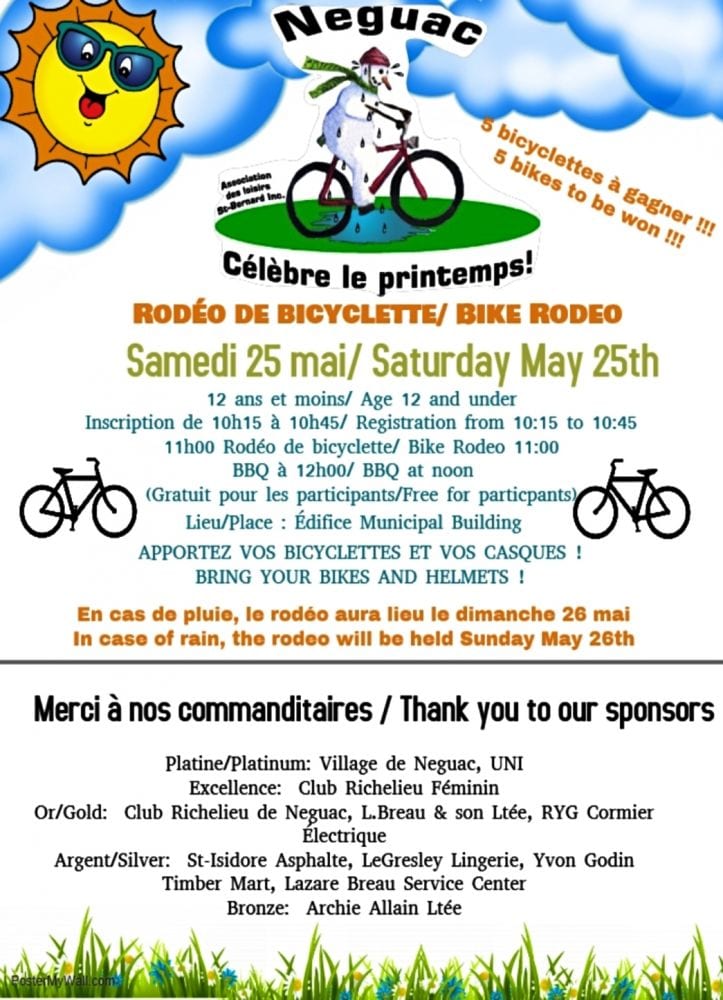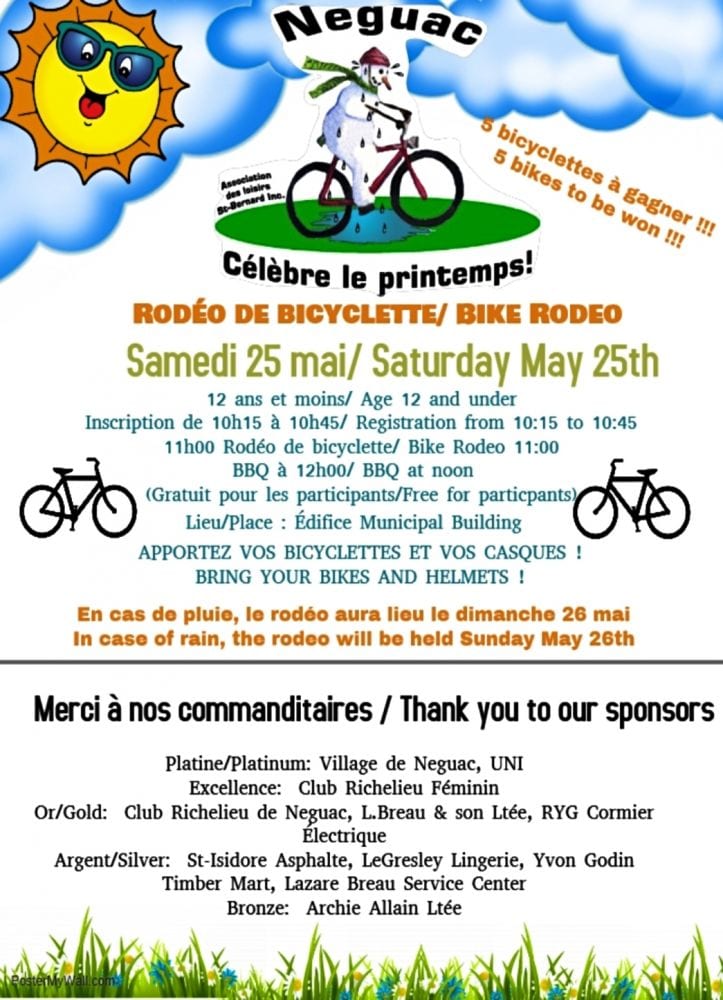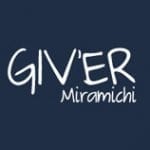 Giv'er Miramichi is about "What's up, what's new, what's happening". We are focused on building people up, supporting one another and celebrating our successes.