Miramichi Food Truck FEASTival – October 19th 2019
Change Miramichi presents: The Miramichi Food Truck FEASTival is back for another exciting year – October 19th, 2019.
This year's event will be hosted on the grounds of the Miramichi Airport, 56 Perimeter Road.
Admission is FREE and is full of vendors and activities from 12 pm noon to 6 pm. It will be also featuring a special event – an Airport Hangar party with Raglan Road 4.0!
You must be 19+ to enter the show. Tickets for the show are $15. and are available at the door from 9 pm to 1 am and at the Volunteer Miramichi Office located at 267 King George Highway.
Also, they are looking for local artists who are willing to volunteer to play at this year's event! Plug in and play at the Airport Hangar from 11 AM to 6 PM!
Contact Change Miramichi / Volunteer Miramichi at 1-506-622-6565.
The event is sponsored by City of Miramichi and 95.9 SUN FM.
Find the event on Facebook at: https://www.facebook.com/events/511895232908913/
"View" and "Like" the following Facebook pages:
Change Miramichi – https://www.facebook.com/changemiramichi/
Volunteer Miramichi – https://www.facebook.com/MiramichiVolunteerServicesInc/
Miramichi Youth House – https://www.facebook.com/Miramichi-Youth-House-106498371519/
Miramichi SPCA – https://www.facebook.com/Miramichi-SPCA-113093582109617/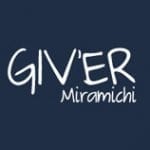 Giv'er Miramichi is about "What's up, what's new, what's happening". We are focused on building people up, supporting one another and celebrating our successes.