2019 -2020 Boiestown – Doaktown Minor Hockey Association

It's that time of the year again when we're wondering where the summer went! Our 2019 -2020 Boiestown Doaktown Minor Hockey season is just about to explode into another exciting season, and we hope everyone is as excited about this as we are!
Anyone interested in getting more information on registering a player for a team, please contact Chelsie O'Donnell at 365-5194 or " target="_blank"> or Phillip Munn at " target="_blank" rel="noreferrer noopener" aria-label="home3572@outlook.com (opens in a new tab)">.
Minor Hockey Board Members:
President: Philip Munn
Vice President: Vanessa Betts
Treasurer: Chelsie O'Donnell
Voting Members: Clay Davis, Jody Jardine, Jennifer and Warren Porter, Adam O'Donnell, Natasha Robichaud, Lyn Munn, Peter Arbeau, Misty Porter, Gary Jason Betts, Sarah Carson Pond and Steven Pond.
Registration Fees for the 2019 -2020 seasons will be as follows:
Initiation
*FIRST YEAR $150.00
Initiation $300.00
Novice *FIRST YEAR $155.00
Novice $305.00
Atom $330.00
Peewee $330.00
Bantam $350.00
Midget $375.00
Note: At least ½ of your registration MUST be paid prior to your first ice time.
* FIRST YEAR means that your child has never been previously registered with the BDMHA.
The Boiestown Doaktown Minor Hockey Association also has FREE equipment. Come and see what we have before you buy!
This article was first featured in the October 2019 Edition of the Salmon County News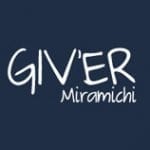 Giv'er Miramichi is about "What's up, what's new, what's happening". We are focused on building people up, supporting one another and celebrating our successes.