Christopher Doiron – His Future is Set in Clay
Christopher Doiron is from Antigonish, Nova Scotia and received a diploma with honours in Fine Craft – Ceramics, from the New Brunswick College of Craft and Design.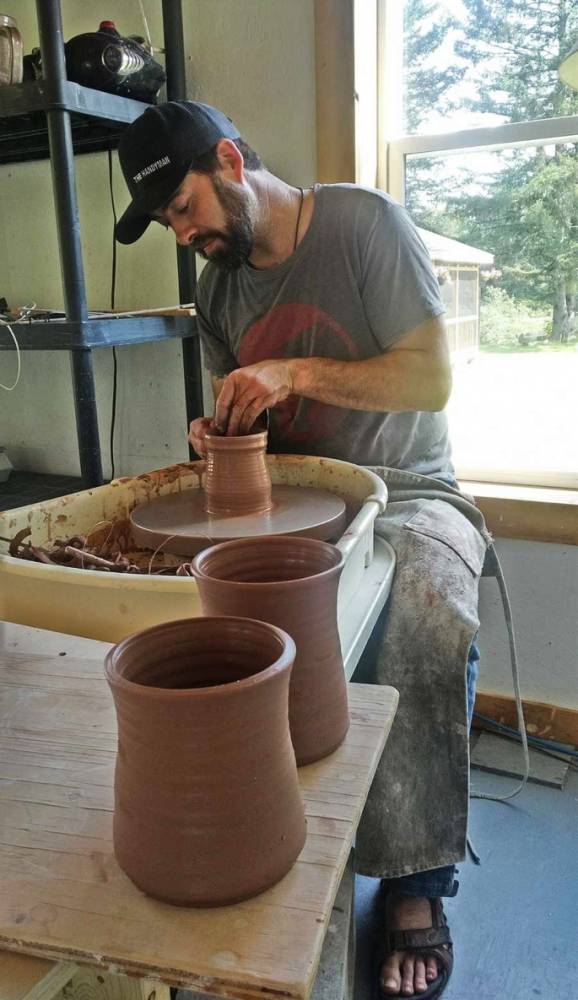 Since graduation, Christopher has established a studio in the Blackville area, where he is honing his skills as a potter. He is a juried member of the NB Crafts Council and instructs workshops for the College of Craft and Design Continuing Education Series.
We've been seeing Christopher's pottery at local shops and markets and asked him a few questions to learn more about this talented artist.
Find him on Facebook at Christoper Doiron Pottery and make plans to visit his studio or attend a workshop.
What styles or mediums do you work in? – I usually work with clay that is bought from a pottery supply company but also source local area clay deposits in the area, which is my favourite as I get to work with a completely natural, local medium. This allows me to feel more expressive and appreciative of it. I also make Raku pottery, a process that produces some beautiful pieces.
What inspires you as an artist?
Working with clay is working with the earth, literally, so I can't help but be inspired by nature's colors and textures.
Why do you do what you do?
I believe it is super important for people to find a creative outlet as this allows for finding your place in developing your thoughts and memories that occur in your life and other peoples. Everyone has a creative nature, we just have to spend our time shaping it. I think that children totally realize this. As adults we often put it to the backburner unfortunately.
What advise do you have for young artists? – Don't stop creating. If you truly believe in yourself, that is what really matters. Be persistent and people will see this when interacting with you. There will be setbacks and mistakes but its how we learn. The trick is to not let it defeat you. No one is perfect.
Describe your process in creating a piece. – When making pottery, sometimes I'll have an idea to start with and sometimes I don't. I usually begin with a ball of clay and form the vessel of choice. After this sets up a bit, the bottom of the piece is trimmed and then allowed to dry. It is then put in a kiln, fired up to bisque temperature, then taken out when cool. The pottery is then glazed and put back in the kiln to be fired again, to mature the glaze that was applied to the piece, left to cool, and then you have a finished piece of pottery. I am drawn to wood-firing, for its unique qualities and unpredictable results
What does the future hold for you as an artist? – I simply hope to be able to keep on creating with clay. As an ancient art form, ceramics holds the old and the new in its grasp and I hope to be able to develop new ideas as I grow as an artist. I have recently begun teaching more workshops to beginners and enjoy seeing their love for the art form. I was recently approached about teaching an after-school children's art class, which I think will be super fun! I don't know what the future holds for me, but perhaps that is the beauty of it. The future isn't written in stone, so it can be anything you want it to be.
This article was first featured in the 2019 Fall Issue of Giv'er Miramichi Magazine.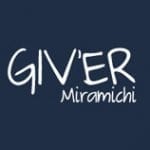 Giv'er Miramichi is about "What's up, what's new, what's happening". We are focused on building people up, supporting one another and celebrating our successes.