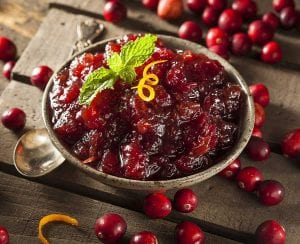 This cranberry sauce is so delicious you'll want to eat it right out of the bowl with a spoon, turkey or no turkey! Its packed full of flavour from orange zest, ginger, vanilla and a variety of spices. Cranberries contain vitamin C and plenty of natural antioxidants.
Ingredients
1 12 oz bag of cranberries
1 cup sugar
1/2 cup orange juice (fresh squeezed)
2 tblsp orange zest
1 rounded tsp of fresh grated ginger (or bottled minced ginger)
1 tsp vanilla extract
1/8 tsp nutmeg
1/8 tsp ground cloves
1/2 tsp cinnamon
Instructions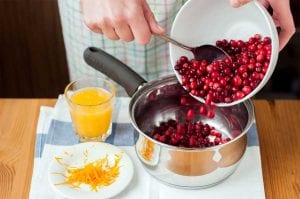 – Cranberries can be used fresh or frozen. The bags purchased in store are usually 12 oz (340 g) which is the equivalent of three cups of berries if you are picking your own.
– Rinse cranberries in a colander and pick out any twigs or bad berries.
– Mix all ingredients into a medium sized sauce pot and bring to a boil, stirring occasionally. Reduce heat and simmer for 10 minutes until the cranberries are soft and burst and the sauce thickens. It will thicken more as it cools.
– Let cool and pour into a glass container to store in the fridge for up to 1 week.
Variations: Try adding chopped pecans or raisins.
This article was first featured in the 2019 Christmas Issue of Giv'er Miramichi Magazine.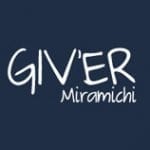 Giv'er Miramichi is about "What's up, what's new, what's happening". We are focused on building people up, supporting one another and celebrating our successes.