Hospice Miramichi Continuing to Offer Support from New Location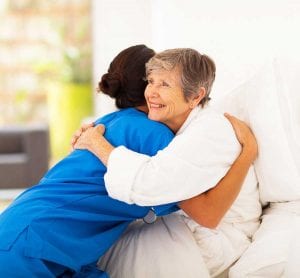 It's a new year and a new location for the offices of Hospice Miramichi!
After 8 years of occupying the former convent behind Saint Michaels Basilica we have moved to the 3rd floor of the NBCC St. Michaels building until such time as our new Residential Hospice facility opens this year. We would like to take the opportunity to thank the Diocese of Saint John for giving us the chance to lease that historic building. If it were not for their kindness Hospice Miramichi would not have been able to provide services for the community in the form of our Day Hospice and our Grief and Bereavement programs. Speaking of the Day Hospice Program, Pastor Joash Schlumpelt from the Douglastown Community Church has graciously offered space in his beautiful church so that we did not have to cancel the program and could continue providing support to those living with the effects of life limiting illnesses.
What is the Day Hospice Program? As described by one of our participants, "As we enter the building, we close the doors behind us leaving all our illnesses on the other side…" A family member wrote "Hospice Miramichi is more than just a service, it's a lifeline, it's happiness, it's a community, it's a family". The Day Hospice Program takes the person out of their home and places them in a warm, inviting atmosphere where they spend time with others who are going through similar situations. They develop trusting relationships with volunteers, have a meal, take part in activities and perhaps forget about the limitations their illness places on them.
Hospice Miramichi does not charge for their services so please help support our fundraising efforts.
Helping Hospice Bucket of Bucks – a weekly toonie draw where you can win 60% of all the money raised that week. Visit www.HopsiceMiramichi.com for details.
She Shed Draw – We will draw for a She Shed for Mother's Day. Tickets and details available soon!
The Hospice Shoppe – new to you clothing, collectables and accessories. Visit our new location at 139 Duke St. in Chatham and experience our boutique style shopping.
Feb. 15 – Experience of a Lifetime Draw. Six exciting world trips of a lifetime will be given away on February 15, each one including $1,000 in spending money! Also five cash prizes of $1,000. Tickets are $125 each. Visit www.HospiceMiramichi.com for info and ticket details.
This article was first featured in the 2020 Winter Issue of Giv'er Miramichi Magazine.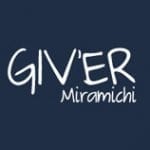 Giv'er Miramichi is about "What's up, what's new, what's happening". We are focused on building people up, supporting one another and celebrating our successes.