2020 Speedway Miramichi Schedule
With the summer of 2020 fast approaching, management at Speedway Miramichi are pleased to unveil the 6-event slate for demolition and stock car events at Northern New Brunswick's home for Motorsports. When the 1/3-mile oval on the McKinnon Road roars to life in May, it will mark the 38th consecutive season of action for the 52-year-old venue.
An action-packed summer will feature the ever-popular Demolition events headlining the six-pack of shows, along with the close quarters stock car action from the Atlantic Modified Tour and local house classes in the Street Stock and Mini Stock divisions. In addition, a new Bombers class will debut in 2020, replacing the former Dukes division as a cheap and easy entry level division. After a 2019 season marred by a plethora of weather disturbances, fans, drivers, and management alike are ready to turn the page on a promising 2020 campaign.
The season will kick off on Saturday May 30th with the sixth running of the Spring Smash season opener. The 2019 running of this event was one of the wildest in recent memory, delivering many thrills and spills before Joey Pitre survived to emerge victorious. Stock car drivers will also get their first chance to hit the track in a bid for glory in 2020, with what promises to be a history making day with the debut of the new Bomber division. The start up entry level class will be joined by Street Stocks, Mini Stocks, as well as the opening round for the Atlantic Modified Tour!
A highly anticipated fan favorite event will make its return on June 20th. Unique to Speedway Miramichi, the Figure 8 layout is front and center on this date, as demo drivers compete in "The Day of 8's" – the only figure 8 enduro in the Maritimes! Last year it was Jacob Smith prevailing victorious in The Day of 8's finale. Preceding the demolition action will be the 3rd running of the Mini Stock Classic – a 50 lap show for Mini Stock competitors – as well as Street Stock and Bomber action.
As temperatures heat up in July, the lights will come on July 25th for the Mid-Summer Madness event! A late start will allow for night racing at the speedway, for an event which will mark the halfway point of the 2020 season. An old-fashioned demolition derby will headline this event, with the Atlantic Modified Tour also making their second stop of the 2020 season.
The popular Kids Day event will return on August 8th. The debut of this event in 2019 was a smashing hit with racing's youngest fans. While an autograph session and many kids' activities will be part of this show, there will still plenty of business to take care of with this event being the penultimate points event for Demolition competitors. While the stakes will be high for Demo drivers, stock car drivers will also get up on the wheel with all classes taking to the track to thrill fans.
September 12th promises to be an event for fans to circle on their calendars, with the Back to School Smash championship demolition. This event will see a driver record their name into the history books as the 2020 champion, joining an exclusive group of legends. The finale points night has historically been famous for having sparks fly! This event will also feature round 5 of the 2020 season for the Street Stock, Mini Stock, and Bomber divisions, as well as the fourth stop for the Atlantic Modified Tour.
Speedway Miramichi's marquee event will wrap up the season on October 2nd and 3rd. The Very Best Fall Shootout has rapidly grown is recent years, headlined by extended distance features and large car counts. With drivers, fans, and media from all corners of Atlantic Canada flocking to Miramichi to participate in this show, and many already talking about the 2020 running, this event will be bigger and better than ever! The storylines are typically aplenty for this race, as along with the competitive 100 lap Street Stock and 50 lap Mini Stock races, the Atlantic Modified Tour will contest their season finale and crown both a track and tour champion. In addition, this event also features the year end Demolition Blowout – the final kick at the can for Demolition competitors in a non-points winner-take-all showdown!
Before the action heats up at The Very Best Fall Shootout, drivers will get an all-important shakedown on Friday night, October 2nd, with an open practice session followed up by a small celebration in the pits.
While the Atlantic Modified Tour has become a familiar sight to fans at the speedway, 2020 will bring a new look and a new branding to the tour which has an impressive core of Miramichi talent. After teaming up with Bryn Enterprises for the 2020 season, the tour will bring an exciting and improved product both on and off the track. Speedway management will be working closely with the new promotional team on many exciting initiatives for fans! With 5 dates on the north shore, including the season opener and season finale book-ending the year, the ground-pounding tour will produce many highlights once again in Miramichi.
Heading into the 2020 season, Kevin Tucker (Demolition), Joe Hoyt (Modifieds), Chris Wilson (Street Stock), JR Lawson (Mini Stock) and Robert Legere (Dukes) enter as the defending track champions.
Speedway Miramichi's 2020 schedule is subject to change without notice. Start times and race lengths will be released in the coming weeks. Please stay tuned to our website (Speedwaymiramichi.com), Facebook page (Speedway Miramichi Inc.) and our Instagram feed (speedway.miramichi) for all updates regarding action at Speedway Miramichi.
2020 Speedway Miramichi Schedule
Saturday May 30th – Spring Smash – Demolition, AMT, Street Stock, Mini Stock, Bomber
Saturday June 20th – The Day of 8's – Demo Figure 8 Enduro, Mini Stock Classic, Street Stock, Bomber
Saturday July 25th – Mid-Summer Madness Demo – Demo, AMT, Street Stock, Mini Stock, Bomber
Saturday August 8th – Kids Day – Demo, AMT, Street Stock, Mini Stock, Bomber
Saturday September 12th – Back to School Smash Championship Demo – Demo, AMT, Street Stock, Mini Stock, Bomber
Friday October 2nd – The Very Best Fall Shootout – Practice Night
Saturday October 3rd – The Very Best Fall Shootout & Demolition Blowout – Demo, Street Stock 100, Mini Stock 50, AMT, Bomber
Posted by: Denver Matchett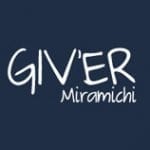 Giv'er Miramichi is about "What's up, what's new, what's happening". We are focused on building people up, supporting one another and celebrating our successes.