The Miramichi SPCA Needs Your Help!

The Miramichi SPCA is a non-profit organisation who takes care of cats, dogs, rabbits and other animals who do not have a forever home.
We have recently completed a large renovation to our facilities that has freshened up the shelter and allows for us to house many more cats and dogs than ever before! With this increase of animals, the need for donations is so much greater!
Did you know that the shelter does NOT receive any Government or Municipal Funding? We received a grant to cover only half of the renovations costs but that is it (Unfortunately, this renovation went over budget and we had to use all of our savings to pay for it). We rely on our fundraisers and the generous public to cover the costs of vet bills, food, utilities, employee wages, insurance, fees, and more. It's a daunting realization to be honest. That's why we cannot stress enough how important it is to think about us when you're thinking of donating to a worthy cause.
To put things in basic numbers, our need is roughly $10 000 per month. $120 000 per year.
So now you're wondering, how can I help?
We have a wonderful on-going weekly fundraiser called Kitty Kash. For a toonie, your name goes into the pot to win the weekly 50/50. Wondering how to sign up? Check out our Facebook page or call the Centre at 506-622-0645 to speak with our Executive Director, Jennifer Arseneault. We are encouraging the public to PRE PAY due to the current COVID 19 situation.
We had some amazing fundraisers planned however they have been put on hold due to the current health crisis with the Coronavirus. Your support is crucial right now, as we are strapped financially and are unsure of our future.
Everything we do is to help the animals. Our animals do not choose to be in this situation and we care and love them as if they are our own. We want to thank the Miramichi Community for all that they have done for us to date. We wouldn't be open without the support from all of YOU!
Please check out our Facebook page or call the shelter at 506-622-0645 to find out how you can help support us. Thank you!
Kelly Moore-Dennis, Secretary of the Board of Directors
Miramichi SPCA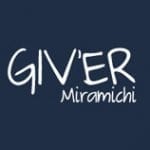 Giv'er Miramichi is about "What's up, what's new, what's happening". We are focused on building people up, supporting one another and celebrating our successes.