Research Strategies and Tips from Ancestry®
The Ancestry® Extra webinar series gives you access to a range of genealogy experts from across Canada and beyond. Airing every Tuesday (11am AST) and Thursday (1pm AST) on the Ancestry Canada Facebook page, these expert sessions will be filled with useful tips and tricks to help you further your family history discoveries.
Sessions are free to access and no registration is required. Simply visit the Ancestry® Canada Facebook page at the times mentioned above to take part. Can't make the session and live Q&A? Not to worry, you can watch the webinar at a later date—just click on the "Videos" tab on the Ancestry Canada Facebook page to find it.
May 14: We Must Have Swam Over – Research Strategies, Tips and Tricks for Finding your Immigrant Ancestors
Finding your immigrant ancestors can be tricky. Join us as Cara MacDonald shares her research process and tips for locating those hard to find immigration records. From the "why" behind being unable to locate difficult records to effective wildcard searching and gathering information from non immigration sources, this workshop will help take your genealogy skills to the next level.
Cara MacDonald is the head genealogist and manager of reference services at the Scotiabank Family History Centre at the Canadian Museum of Immigration at Pier 21. She has been employed at the museum for 12 years, providing a variety of genealogical research services with special expertise in immigration records. Cara holds a diploma in Library and Information Technology and a PLCGS in Canadian Records and Librarianship from the National Institute of Genealogical Studies. She is currently working towards her certificate in Eastern European Records.
Plus, for a limited time, Ancestry® will be providing free access* to the following collections:
May 12 – Tuesday:
• London, England, Poor Law School District Registers, 1852 1918
• Canada, Census
• Ontario, Canada, Marriages, 1826 1937
• Canada, WWI CEF Personnel Files, 1914 1918
• UK Census Collection
May 14 – Thursday:
• Canada Immigration Records
• Canadian Census collection
*Free access to Tuesday collections from 12 May 2020 at 11 am AST to 13 May 2020 at 11 am AST. Free access to Thursday collections from 14 May 2020 at 1 pm AST to 15 May 2020 at 1 pm AST. Registration required on Ancestry.ca website. After the free access period ends, you will only be able to view the records in the featured collections using an Ancestry.ca paid membership.
For more information visit the Ancestry Canada Facebook page.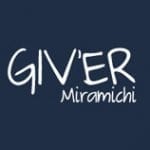 Giv'er Miramichi is about "What's up, what's new, what's happening". We are focused on building people up, supporting one another and celebrating our successes.