Miramichi Bright Salmon Watch and Spring Wrap Up for the Miramichi
Fishing Friends
As of May 25th I have neither seen nor heard of a bright salmon yet on the Miramichi, but that is by no means unusual. Miramichi angler Bob Bowser e-mailed me that a friend of his had fished the NW Miramichi daily for salmon during the last week but had seen and caught nothing. The NW is usually the first place to produce one.
The gauge in Blackville has been working off and on recently, but water height is now down to under 1.7 meters and the pools are beginning to take shape. That is still high water for bright salmon fishing, but the forecast has very little real rain in it, and I'd guess that the pools will start to be carefully wadeable over the next few days. Last year on May 28th I was fishing in Campbell's Pool when I saw a bright salmon jump a couple of hundred feet below me on Anderson's Point. From here on in any day on the water trying for a bright fish has the possibility of being a success.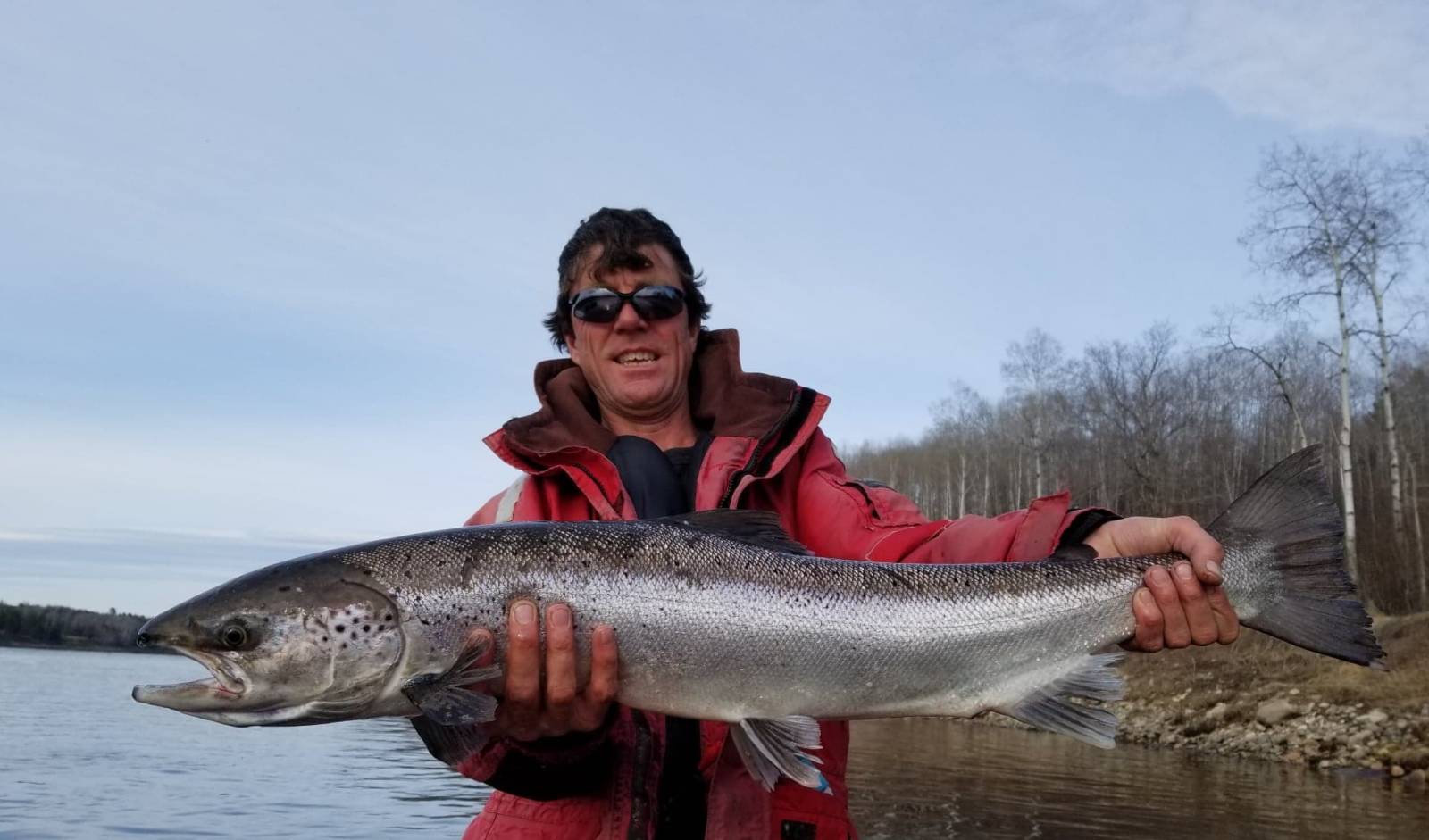 Perhaps the most remarkable thing about this spring has been how good the spring salmon/black salmon/kelt fishing was considering how weak the run was last fall. There definitely were very few people fishing, but I had reports coming in from Byron Coughlin of Country Haven, Eddie Colford of Black Brook, and Jason Curtis that I shared on the Salmon Report page of my website.
Among the fish caught were quite a few cock salmon and grilse. I took the presence of these fish as good signs. First, even in the big years we seldom see many multi sea winter cock salmon. The biologists tell us that these fish run themselves ragged in spawning, and winter survival is poor. The same is true of grilse which are largely male. A strong showing by these fish in the spring fishery may well indicate that the river experienced good overwinter survival conditions.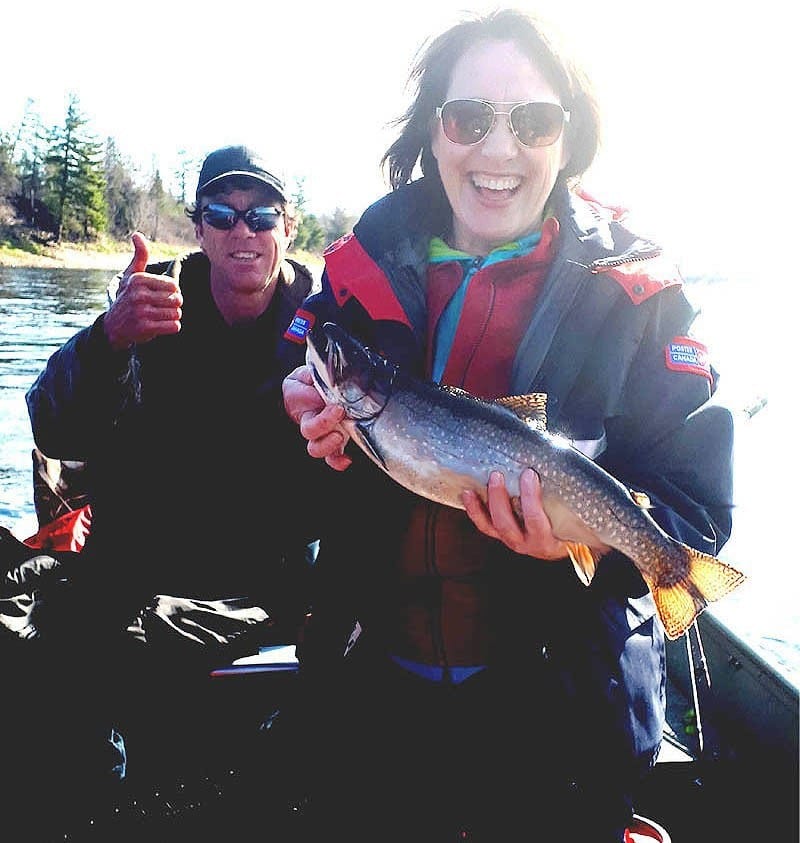 Sea-run brook trout – I have also seen pictures of some very good sea run brook trout caught mostly down in the Quarryville section of the SWM. A lot of the Miramichi's sea-run brook trout congregate in this area before returning to their summer habitat in the headwaters of the various branches – Cains River included. Unfortunately some of these very valuable specimens are retained, and some get pretty rough treatment after being hooked on large salmon flies, and held up for pictures with fingers through the gills etc, but none-the-less there are still trout there, and they seemed to be making a decent showing this year.
On April 11 I asked many of you to join me and Moncton fisherman/conservationist Kris LeBlanc in writing to the DNR Minister Mike Holland requesting that a 12" maximum size be instituted for Miramichi River brook trout. I received copies of a lot of letters sent to Minister Holland who is himself a salmon and trout fisherman. The responses from Holland's office were pretty typical boiler plate about being concerned about the resource, and taking the comments into account, but nothing more revealing regarding his thinking than that. Admittedly on our part it was a last minute attempt, and I expect that more work will go in to trying for better protections for these fish in the future.

Conservation – the latest word from Mark Hambrook at the MSA is that smolt collection on the Miramichi system is expected to proceed this year on the Southwest Miramichi. The MSA is counting but not collecting smolts from the NW, and they felt that they reached the peak of the run last Saturday. The wild smolts will be raised to adulthood in the MSA hatchery. It is not known at this time if in two to three years when the fish are mature adults they will be released back into the system to supplement the returning wild adult spawners, or if they will be spawned in the hatchery and the fry distributed the next spring. The CAST SAS program continues to reveal very promising results. We will just have to wait to see.
The 2020 fishing season continues to be a big unknown for anyone but NB residents. The US/CA border is officially closed until June 21, and it is anyone's guess what will happen then.
On the Cains: Atlantic Salmon and Sea Run Brook Trout On the Miramichi's Greatest Tributary. I have my second shipment of books in, and am getting ready later this week to order a third. I also re-orderd the 11×17 inch, full color map/illustration by John Rice, and I have a couple dozen of those left. Any orders I receive through my website https://www.bradburnsfishing.com/product/on-the-cains/ will be shipped to Canada or the U.S. within a day or so.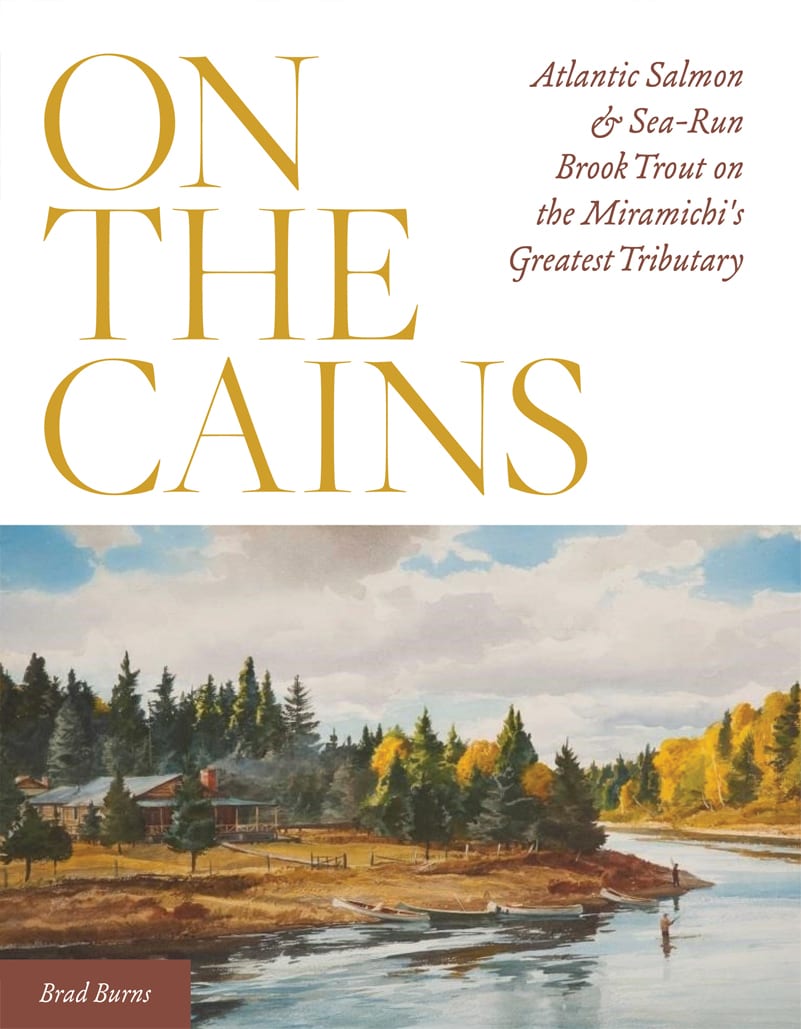 On the Cains is a large format, 81/2×11 inch, full color book, printed on a handsome, glossy white stock, that contains over 300 photographs and illustrations. Many of these are historical, but many are modern photographs including a good number of drone pictures of famous camps and pools on the Cains River.
All copies purchased from my website will be personally signed to you according to your instructions.
I continue to hear very favorable comments on the book. Here are a few :
• "I'm on my second read and am halfway through." Terry Bell of Hsalifax, owner of Wildcat Camp on the Cains.
• As an avid Atlantic salmon angler, I was thrilled to be taken beyond the level of a standard "how to" approach to the sport. Halfway through the book, I felt like throwing my tent and sleeping bag into my canoe, and drifting down the entire river. Brad has brought the history of the Cains back to life. Harvey Wheeler "The Maven" fishing guide from Maine
• "Since On the Cains arrived here, I have been there with you, and enjoying the hell out of it. What a fine job you have done!. You have a rare ability to transform statistics, which can be boring, into lively conversational form and thereby, making essentially overwhelming material into very enjoyable reading.
What an incredible amount of research you have done. How did you ever keep it all organized so you could find what you wanted once you started writing? I'm impressed. And what a colorful history it is. Makes me want to turn back the calendar a hundred years and see it then." Jerome "Jerry" Robinson Author and Bird Dog Expert
• "Finished your Cains masterpiece last night. So much research and documenting can only come from the heart. I wish I met you 50 years ago. You are so much a part of what you've written; I was in your shadow through some of the text; I lived there in real time. Thank you so much for bringing all that history forward for so many to appreciate and enjoy."
Marc Cabot co-owner Cabot Hosiery Mill "Darn Tough Socks"
Beyond the historical information and photographs, though, there is a ton of first-hand experience on fishing the Cains including preferred equipment, flies, preferred times of the season and locations that can help make you a much more effective Cains River angler. For the fly lover there are pages of really excellent photographs of what were described as favorite flies by dozens of guides and famous fishermen young and old. All the fly recipes are there too.
On the Cains is my second book about Miramichi and Cains River fishing. The first, Closing the Season, is also still available on my website. There are extensive digital previews of both books there too. Copies of Closing the Season are at a large discount if purchased along with On the Cains.
All copies of either book purchased from me will be signed as you request, and an 11×17 illustrated map of the Cains River that notes most of the important locations referenced within the book is included at no charge with On the Cains.
Don't hesitate to contact me at with any questions or comments.
Thanks for reading. Brad Burns
The post Miramichi Bright Salmon Watch and Spring Wrap Up for the Miramichi appeared first on Brad Burns Fishing.
Source: Brad Burns Fishing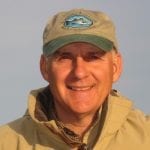 Brad Burns has avidly pursued striped bass, brook trout, Atlantic salmon and a host of other game fish for over 50 years. He is the author of the L.L. Bean Fly Fishing for Striped Bass Handbook, and with John Cole co-authored Fly Fishing for Saltwater's Finest in addition to this latest book Closing the Season. Brad has also written for many of the best known fly-fishing publications.