Miramichi Salmon Fishing October 7th 
Two fishing friends e-mailed me in the last couple of days, and each said the same thing. Here's one quote from Byron Coughlin at Country Haven: "Brad, there are so many big salmon from Black Brook to Quarryville now that in a way I don't like to tell you since you can't come up, but I know you will be happy that there are lots of fish in the river. Kenny said tonight that it's been a long time since he has seen so many fish in every pool he goes to." Byron was speaking of Kenny Vickers who has been guiding on the Miramichi for about 50 years.
If we go up the river 40 miles to Salmon Brook, just above Boiestown, Wayne O'Donnell says that he spent a weekend there with his wife recently and they had very good salmon fishing. He also says that there are lots of fish in the pools throughout that mid-river area.
Wayne O'Donnell is also the manager of the Rocky Brook Camps. The season closed there for the year on September 30th, and Wayne said that there were 200 to 300 fish in each of their good pools.
He characterized these numbers as very good, and better than in any of the other recent years.
I read on Facebook that Mike Crosby spent some time at Sutters Lodge in Doaktown and fished a number of pools in the Blackville/Doaktown area. He said that he saw a lot of salmon present in the places that he visited.
An amazing backdrop for this good run of fish is the astoundingly low water that still exists in the river at the end of the first week in October. At .41 meters on the Blackville gauge no one that I know has ever seen it stay this low, this late, though of course it has undoubtedly happened before. I noted when researching for On the Cains that there were several back to back years in the great decades of the 60s and 70s when Wendell Allen, owner of what is now Black Brook, took Seabury Stanton and his guests on the Cains down to Quarryville where they could see the salmon massed to run up the river when conditions dictated. One year, 1955, the Stantons didn't even wet a line for the last two weeks of the season. They considered it hopeless, and the runs in the 50s contained at least ten times as many salmon as today.
It is supposed to rain in NB tonight, and Environment Canada is usually deadly accurate so close to the time the rain is supposed to occur. If it does, our bets are that not only will the thousands of fish already holding in the lower river move up the stream to get closer to spawning the grounds, but the great many fish that we suspect are still in the estuary will hurry in – it's time.
Given what we believe, from the eye witness accounts of men like Jason Curtis, David Donahue, and Byron Coughlin, who have lived on the river and watched these runs since childhood, is that the June and early to mid-July run was the best in many years – go back and read my blogs from earlier this summer. When you add to those numbers the fish that have been coming in the last few weeks in spite of the low water we should have a solid number of spawners to create the next generation. Unfortunately we will never have a count because DFO didn't put in the counting traps this year. Part of me isn't too sorry about that since an unsettling percentage of dead fish picked up floating in the river in years past had those metal tags in them – a percentage that was several times as high as the 5% to 10% of the run that was tagged.
If you are lucky enough to be on the right side of the border, and can get out on the river, right now is the time. There is up to an inch of rain forecast tonight and more showers later in the week. Fish should be on the move everywhere in the system. This is the time for gaudy fall flies like the Ally's Shrimp, October Killer, Mickey Finn, and the famous purple or orange marabous. As always standbys like the Green Machine and bear hair flies will also work just fine. Don't wait. It will be a long winter, and the fishing will be all over in just another week. After the last casts are made I'll put together a final season wrap up and we can start dreaming about 2021.
Thanks for reading Brad Burns
Here are a couple more recent shots of anglers catching some nice fall salmon around the Blackville area. Photos courtesy Country Haven.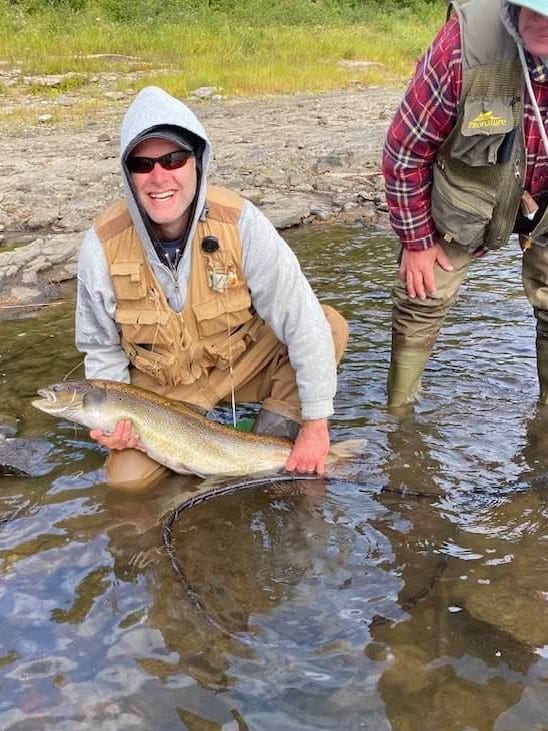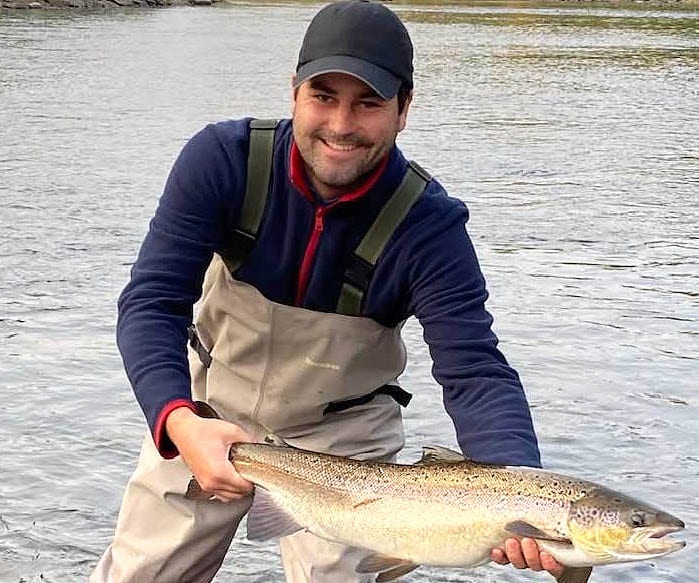 The post Miramichi Salmon Fishing October 7th appeared first on Brad Burns Fishing.


Source: Brad Burns Fishing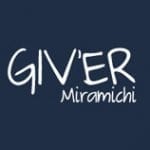 Giv'er Miramichi is about "What's up, what's new, what's happening". We are focused on building people up, supporting one another and celebrating our successes.