A Christmas Poem – Alzheimer's Society of NB.

The following is an excerpt from the Alzheimer Society of NB Holiday newsletter.
Through our work at the Alzheimer Society of New Brunswick, we meet many people on the dementia journey, and we treasure the stories they share with us as we believe they allow us to better support others living the same journey. 
One person we have had the privilege of knowing is Dale Morehouse of Blissfield, New Brunswick. Dale was diagnosed with Alzheimer's disease in 2014 at the age of 59, and has not let it slow him down. Dale has become an advocate for those living with dementia and is passionate about reducing the stigma associated with the disease.
Every year, Dale writes a poem and this year he chose to write it about living with Alzheimer's disease. He has shared it in hopes that it may either help others better understand what it is like to live with the disease, or to let people know someone else feels the same way that they do.
Dale's Christmas Poem 2020
'Twas just before Christmas, it wasn't the same,
For Dad had been low, just not on his game.
They trimmed the tree, the turkey was cooked,
Dad sat in his chair, at the fuss he just looked.
At Church for the service, with carols being sung,
He just smiled and nodded, his head it was hung.
Our father seemed tired, he'd sit and just stare,
If we asked what was wrong, he had nothing to share.
We knew he was struggling, he wanted to join in,
But his mind couldn't focus, his thoughts were too thin.
We knew Dad was "in there," he just needed rest,
The hustle of the season left him not at his best.
His life had been full, with work, kids and stress,
But Alzheimer's had caught him, his mind did regress.
What we need to do now is make Christmas the best,
We want Dad to be happy, no less!
Families together, singing carols, reading the Christmas story,
Celebrating Christ's birth, and journey to Glory.
For those who have lived life touched with this disease,
We pray that your struggles this Christmas will be eased.
– Dale Morehouse, November 11, 2020
Happy Holidays on behalf of the Board and Staff of the Alzheimer Society of New Brunswick!
Our Mission: To alleviate the personal and social consequences of Alzheimer's disease and related dementias through the provision of support, education and advocacy, and to promote the search for a cause and a cure.
Our Vision: We see communities where no one suffers from dementia – we have taken a stand against the disease, defied its predicted path, and defeated its dark shadow.
To learn more about the Alzheimer Society of NB and our programs or to volunteer contact any of our 5 local Resource Centres in Edmundston, Fredericton, Moncton, Tracadie and Saint John.
To learn more on Alzheimer's Society of New Brunswick, visit them on the following webpages:
https://alzheimer.ca/nb/en
https://www.facebook.com/AlzheimerSocietyNB
https://twitter.com/AlzheimerNB
https://www.instagram.com/alzheimernb/
https://ca.linkedin.com/company/alzheimer-society-of-new-brunswick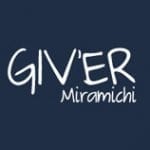 Giv'er Miramichi is about "What's up, what's new, what's happening". We are focused on building people up, supporting one another and celebrating our successes.