Shoppers Drug Mart Donates $6000+ to Miramichi Emergency Centre for Women

MIRAMICHI, NB, – Local Shoppers Drug Mart pharmacies in Miramichi are proud to announce that, together with customers and store colleagues across Canada, they have raised more than $5.2 million in support of women's health initiatives in 2020. This includes a donation to the Miramichi Emergency Centre for Women.
Donations were raised through numerous fundraising initiatives throughout the year, including:
Run for Women, Canada's first and only women's and girls' running series, which was held virtually in September with more than 26,000 participants, raising $2.8 million for 17 recipient charities across the country including the Beauséjour Family Crisis Resource Centre in Shediac
In-store Fall Fund-raising Campaign in October and Holiday Beauty Mingle events in November, which raised more than $2.4 million for 300 local women's shelters including $6350 for the Miramichi Emergency Centre for Women. This year, we identified an urgent need to support women's shelters across Canada due to an increase in demand for these services and a rise in operating costs at shelters due to COVID-19.
Shoppers Drug Mart is also currently supporting the Shoebox Project for Women, which provides homeless or at-risk women with a shoebox filled with small gifts and self-care items. The goal of the program is to give women a boost in a time of personal turmoil, promote confidence and remind them that they are not alone. This holiday season the Shoebox Project is virtual, and you can help by making a donation on the Shoppers Drug Mart website, now through December 24. Customers can even donate PC Optimum points. Your donation will go even further as Shoppers Drug Mart is matching all donations, up to $50,000.
All of these programs are national in scope but are locally based, with customers and employees donating directly to organizations in their own communities to ensure that resources and programming are available to meet the needs of women across the country. This need has been especially critical during the COVID-19 pandemic.
"LOVE YOU by Shoppers Drug MartTM is our overarching commitment to growing women's health in Canada," noted André Hachey, pharmacist/owner with Shoppers Drug Mart in Miramichi. "We are striving to put women's health first by supporting women's health initiatives in communities across the country including here in New Brunswick, and we want to thank our customers for their support. It's clear that when we work together, amazing things can happen."
When you support the LOVE YOU by Shoppers Drug MartTM program, 100 per cent of your donation goes directly to a women's health charity in your community. Since 2011, the program has raised and donated over $75 million to charitable organizations across Canada focused on women's health.
About LOVE YOU by Shoppers Drug MartTM
LOVE YOU by Shoppers Drug MartTM represents the organization's commitment to improving the health of all Canadian women in body, mind and spirit. Brought to life through partnership programs created with leading experts and institutions in women's health, this national initiative connects women to health information and resources that help ensure their health only gets stronger. Since 2011, the LOVE YOU by Shoppers Drug Mart™ program has raised and granted over $75 million to women's health causes in Canada. More information can be found at shoppersdrugmart.ca/womenshealth.
About Shoppers Drug Mart
Shoppers Drug Mart is one of the most recognized and trusted names in Canadian retailing. The company is the licensor of full-service retail drug stores operating under the name Shoppers Drug Mart (Pharmaprix in Québec). With almost 1,300 Shoppers Drug Mart and Pharmaprix stores operating in prime locations in each province and two territories, the company is one of the most convenient retailers in Canada. The company also licenses or owns 47 medical clinic pharmacies operating under the name Shoppers Simply Pharmacy (Pharmaprix Simplement Santé in Québec), and provides cosmetic dermatology services at two standalone locations, the Beauty Clinic. As well, the company owns and operates 43 corporate Wellwise by Shoppers Drug Mart stores and an ecommerce site Wellwise.ca, making it the largest Canadian retailer of home health care products and services. In addition to its retail store network, the company owns Shoppers Drug Mart Specialty Health Network Inc., a provider of specialty drug distribution, pharmacy and comprehensive patient support services, and MediSystem Inc., a provider of pharmaceutical products and services to long-term care facilities. Shoppers Drug Mart is an independent operating division of Loblaw Companies Limited.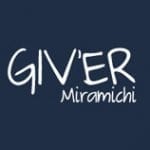 Giv'er Miramichi is about "What's up, what's new, what's happening". We are focused on building people up, supporting one another and celebrating our successes.