Anne Maloney Assaff – Painting the Beauty Around Her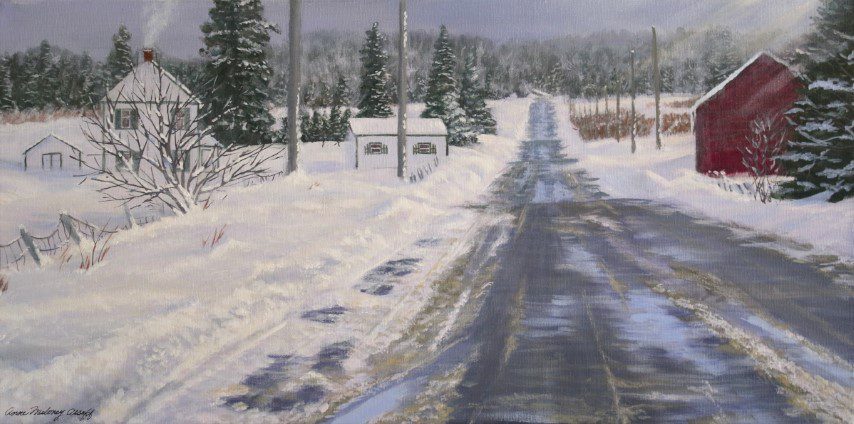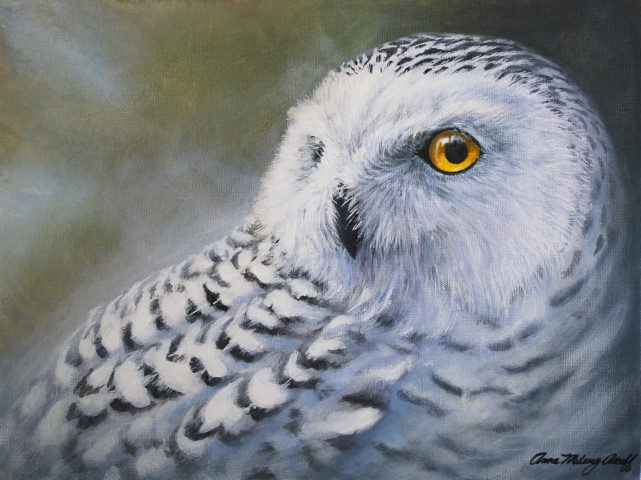 Miramichi artist Anne Maloney Assaff hesitates to call herself a self-taught artist. While she hasn't had formal art training, she has long been an avid student of art books and videos. "I don't want to ever stop learning. Painting is a skill like any other and can be learned. Once you understand the fundamentals, you're free to allow your personality to come through so it becomes a rich form of self-expression."
She has used that approach in teaching art lessons at Boys and Girls Club, and in local schools and also in giving lessons to adults.
How long have you been creating art?
stories, but it all comes from the same place. I've always had the need to create something.
What medium do you work in?
I paint in acrylics. It is a very versatile medium.
What inspires you most?
As with most realism artists, it's the light… how it transforms a scene, sets a mood. Many of my recent paintings are scenes around Barnaby River, where I grew up. I'm inspired by the changing of the seasons, spending time in nature and having opportunities to see wildlife…whether it's the more common moose or a rare snowy owl. I paint what I've experienced firsthand.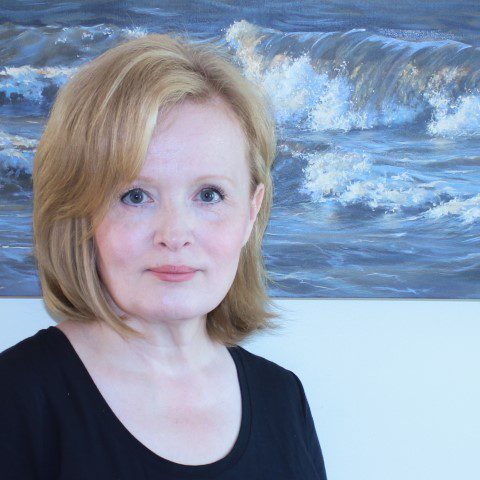 What do you hope your art achieves?
I just want people to feel good. I hope it invokes a good memory, or a desire to get outside and appreciate nature. My hope is for people to realize that painting is not a magic trick that only a select few know how to do. It is accessible to everyone. All you need is the interest and the willingness to learn.
What are your artistic goals?
I'm working on some paintings for another exhibit, hopefully in the not-too-distant future. Interest in my prints has been very encouraging, so I hope to explore that more. Also, a recent auction of a snowy owl painting I did for the Atlantic Wildlife Institute in Cookville brought in funds to help in the care of four snowy owls. That was a very rewarding experience that I'd like to do again. Ultimately, I want to become a better painter. That is always my number one goal. Painting helps me to see the beauty in the things we tend to take for granted… and now, more than ever, we need to look for the beauty in this world.
The Process
In the photos below, Anne takes us through her painting process.
Winter Light Gaffney's Hill (Barnaby River) 16″ x 20″ acrylic on cradled birch panel.
My Palette: Prussian Blue, Payne's Grey, Pthalo Blue, Dioxazine Purple, Burnt Sienna, Cadmium Yellow, Cadmium Red, Titanium White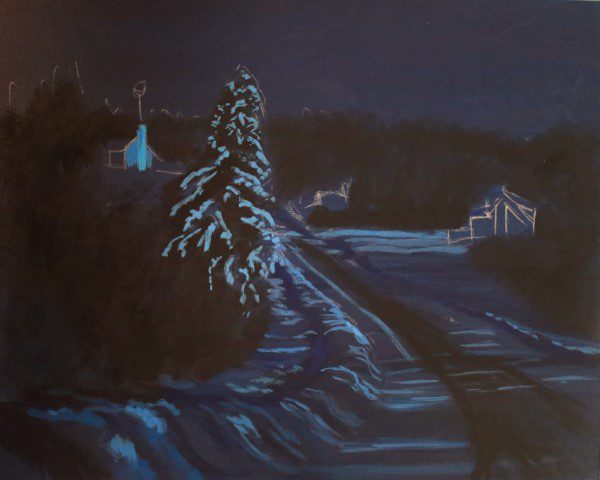 Step 1. I begin by applying a unifying colour as the base coat; in this case, a rich dark blue. Over that, I do a very loose sketch in white charcoal. Working from general to specific, I think only in terms of shapes at this stage, while trying to establish the sense of light.
Step 2. Several layers later, I am building up more nuanced colour, even within this limited colour scheme. I am also gradually adding more detail. The key, for me, is to try and express a mood and to make sure all elements contribute to that.
Step 3. The fun part! Turning on the lights. At this stage, it's enjoyable to put in the finer details, playing off the warm tones of the lit-up houses against the cool moonlit snow.
Anne's work can be found on her website: anne-maloney-assaff.blogspot.com as well as on Facebook and Instagram.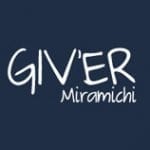 Giv'er Miramichi is about "What's up, what's new, what's happening". We are focused on building people up, supporting one another and celebrating our successes.