Ski and Snowshoe Rentals Free this Winter
Ski and Snowshoe Equipment Rentals Available Free at Miramichi Cross Country Ski Club this Winter
By Deanna Gadd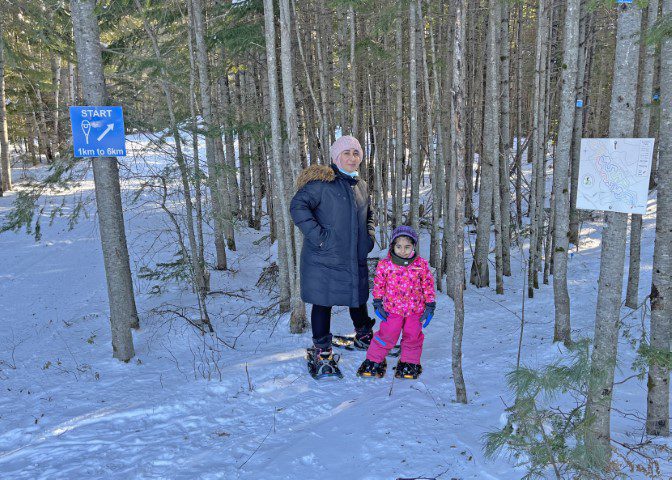 If you are tired of being cooped up inside this winter, come join us at the Miramichi Cross Country Ski Club (MCCSC) for fresh air and exercise. Outdoor winter activities are not only important to our physical and mental health, they are also a great way to socialize when other options are limited.
Now, thanks to a generous donation to the ski club, more people will be able to enjoy winter outdoor activities, without having to purchase their own equipment. The donation was given to allow ski and snowshoe equipment to be used at the ski club by the general public at no charge for the remainder of this season. Non-club members still need to purchase daily trail passes.

The club house is open daily from 10 am until 9 pm with current pandemic restrictions in place. Masks must be worn inside and kept handy in case it is impossible to physically distance when outdoors.

Unfortunately, we are not able to offer the Jackrabbit learn to ski program for younger children this winter.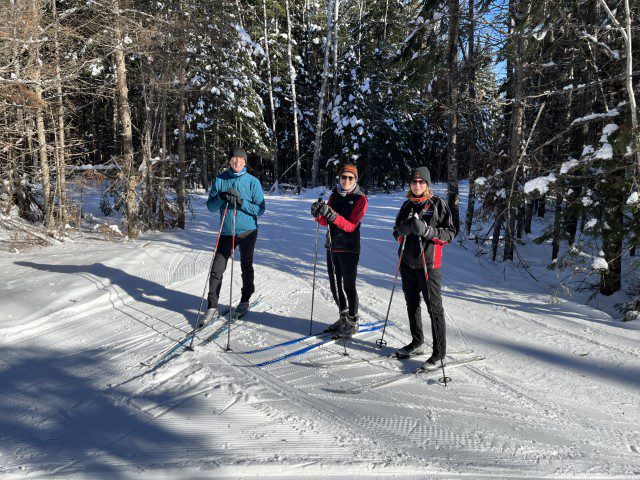 The ski club has 24 km of ski trails, groomed for classic and skate skiing. Equipment is available for classic skiing from ages three and up. There is some skate skiing equipment available for the more experienced skier. We have a pulk (sled) for towing a toddler on the ski trails. We also have snowshoes available for all ages. There are four kilometers of brightly lit trails for evening skiing.
The MCCSC snowshoe trails have become more popular every year. You can buy a snowshoe annual membership or simply a daily pass. Although many people would like to bring a family pet, we do not allow dogs on our trails. The snowshoe trails start to the left of the old ski club, there will be a sign and a trail map. The trails are well marked with blazes (blue markers attached to trees at eye level) and maps at every 500m junction. It is possible to snowshoe any distance between 1 and 6 km without doubling back as the trails are in loops. To do the 5 or 6 km loops you must cross over the ski trail and the trail becomes a bit more challenging at this point. The wooded trail is well protected from the wind.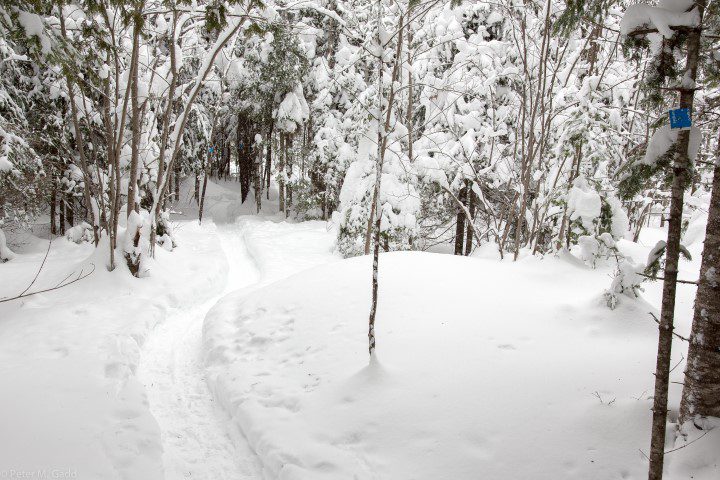 If you have a smartphone, you could download a free app, "Seek by iNaturalist," to help identify plants and animals along the way. You may not see many animals, but you will find evidence of them – tracks in the snow show the presence of shrews, snowshoe hare, squirrels, coyotes, and sometimes deer or even moose. One family on a recent evening rescued a flying squirrel that may have hit the power line near the ski trail and was stunned momentarily.
For more information phone the clubhouse at 622-6991 or visit our website www.skimiramichi.com or the MCCSC Facebook page. We hope to see you on the trails this winter. Everyone is welcome.
This article originally appeared in the Winter 2022 issue of Giv'er Miramichi magazine.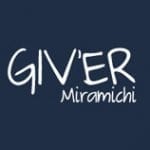 Giv'er Miramichi is about "What's up, what's new, what's happening". We are focused on building people up, supporting one another and celebrating our successes.