Giv'er Magazine is Here! Winter Issue 2022
The Winter 2022 Issue of Giv'er Miramichi magazine is available to view online at www.giverontheriver.com/magazine, and on the shelves at select locations in the region. Find a list of locations that carry Giv'er magazines at this link.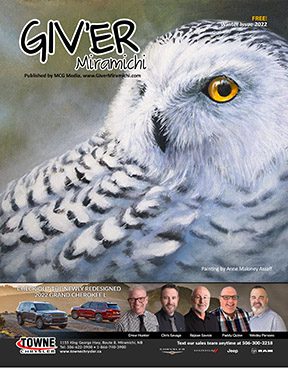 In this Issue:
• Coldest Night of the Year. Hosted by Miramichi Youth House
• Genealogical Society Upcoming Speakers
• Recipe for a City, poem by Gabe LaPointe
• Anne Maloney Assaff, Painting the Beauty Around Her
• 50th Year for Miramichi Christmas Bird Counts – Beautiful Photos!
• What's In a Word? The palliative approach to care at Hospice Miramichi
• Million Meals Campaign Comes to the Miramichi Region
• Ski and Snowshoe Rentals Available Free at Miramichi Cross Country Ski Club
• Canadian Peacekeeping Veterans Association, Miramichi Chapter
• Photo submissions from around the Miramichi region, and more!
On the cover: Snowy Owl painting by Anne Maloney Assaff.
The magazine is also available to read online at: www.giverontheriver.com/magazine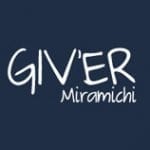 Giv'er Miramichi is about "What's up, what's new, what's happening". We are focused on building people up, supporting one another and celebrating our successes.