The Giv'er is Here! Check out the new Harvest Issue.
The Harvest 2022 Issue of Giv'er Miramichi magazine is available to view online at www.giverontheriver.com/magazine, and on the shelves at select locations in the region. Find a list of locations that carry Giv'er magazines at this link.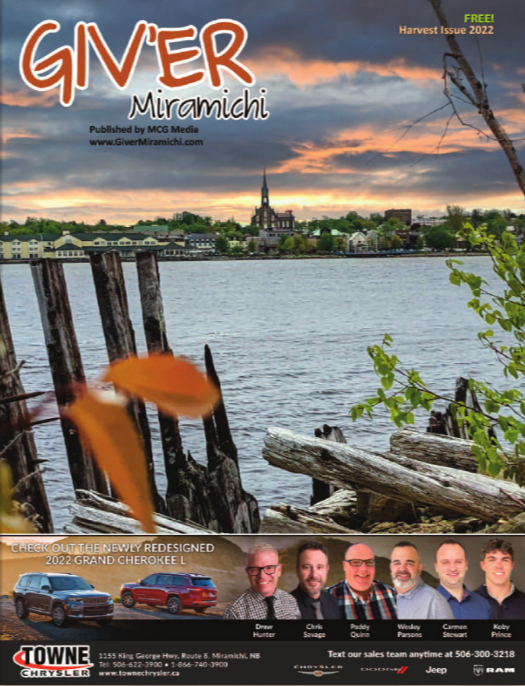 In this Issue:
• Events Calendar
• Comedic Play – Mrs. Murphy-O'Malley's High School Reunion
• Summer Activity at Miramichi Cross Country Ski Club
• Miramichi's Online Farmer's Market
• Exploring the Gong as a Powerful Healing Tool
• Interview with Young Author, Athena Rose
• Miramichi Ground Search and Rescue, Maintaining Peak Performance.
• A Special Musician to Discover – Marc à Paul à Jos
• Cindy Lou's Corner, Appreciation and Joy
• Miramichi Hospital School of Nursing Graduation Class of 1972
• Miramichi Supports Ukraine
• Billet Families Play an Essential Role in the Miramichi Timberwolves Hockey Club
• Jamie Keays Awarded 2021-22 MHL Moe Bent Builders Award
• What Does a Life Coach do?
• Miramichi United Soccer Club Dedicates Bench to Logan Matchett
• Congratulations to Bobby Sylliboy awarded Order of New Brunswick and Abby Keenan for winning a singer-songwriter award.
• Miramichi Quilt Guild quilt draw winner, photo submissions, and more!
About the cover: Photo of the Chatham waterfront skyline by Les McLaughlin of Blackville.
The magazine is also available to read online at: www.giverontheriver.com/magazine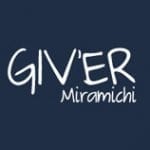 Giv'er Miramichi is about "What's up, what's new, what's happening". We are focused on building people up, supporting one another and celebrating our successes.