The Fall Giv'er Magazine is Online!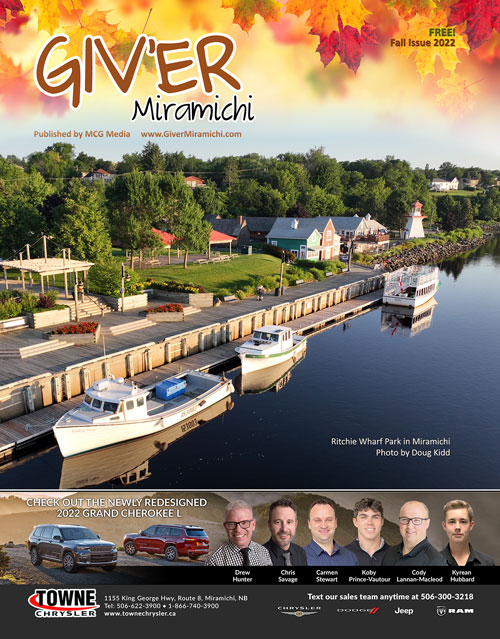 The Fall 2022 Issue of Giv'er Miramichi magazine is available to view online at www.giverontheriver.com/magazine, and on the shelves at select locations in the region. Find a list of locations that carry Giv'er magazines at this link.
In this issue:
• Remembrance Dinner Theatre & Song
• Dare the Dark, The Headless Nun Experience Returns!
• Haunted Happenings and other events throughout the region.
• Miramichi Historical Society Fall Programs
• Golf Ball Drop Festival – Oct. 16
• Miramichi Timberwolves Present a Positive Outlook for the Future
• What's New with Lisa Leblanc, country rock folk singer from Rogersville.
• Cindy Lou's Corner – Life's Trifecta: Physically, Mentally, and Financially Fit
• Miramichi's Online Farmer's Market Officially Launched.
• The Hidden Live Theatre Secret in Miramichi
• Welcome to Ukrainian Day – Oct. 23
• Opportunities to Give Christmas 2022 – The Salvation Army Miramichi
• Zombie Walk – Oct. 8
• Apple Pie Day – Annual Fundraiser by Miramichi Heritage/Seamen's Hospital
• And more!
About the Cover: An Aerial photo of Ritchie Wharf Park in Newcastle. Photo by Doug Kidd.
Flip through the magazine online at this link: www.giverontheriver.com/magazine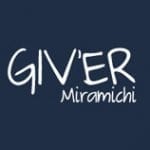 Giv'er Miramichi is about "What's up, what's new, what's happening". We are focused on building people up, supporting one another and celebrating our successes.