The Christmas Issue of Giv'er is Here!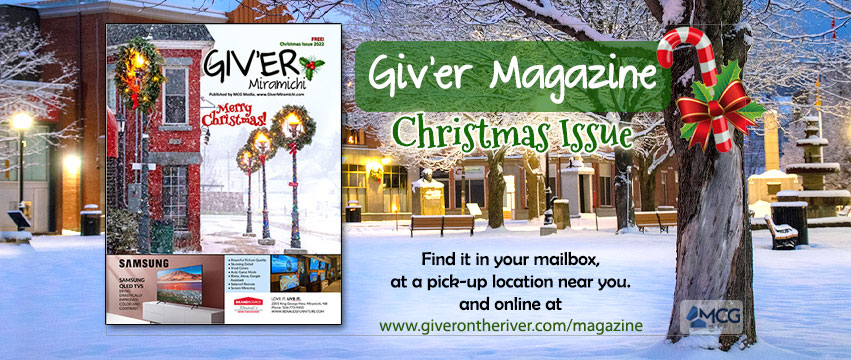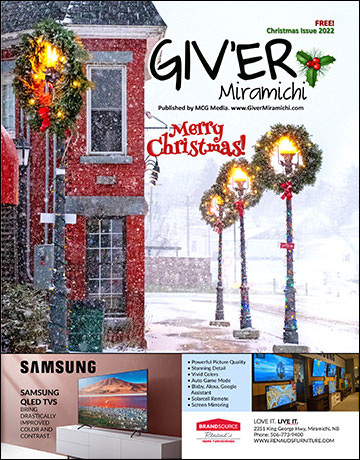 The Christmas 2022 Issue of Giv'er Miramichi magazine is available to view online at www.giverontheriver.com/magazine, and on the shelves at select locations in the region. Find a list of locations that carry Giv'er magazines at this link.
In this issue:
• Kitty Kash – Support the Rescue and Care of Animals
• Stayin' Alive – Winter Survival Strategies of Birds
• Poem – Where is Heaven Does Anybody Know?
• Corned Beef Hash – Christmas Vignette
• Old Fashioned Winter Fun in Miramichi
• Robbie Tucker Releases New Folk-Rock Album
• Mrs. Murphy-O'Malley's Christmas
• The Hay Babies, Indi-folk group.
• Cindy Lou's Corner – Doing What You Love
• Welcome to Miramichi – 1955 to 2022
• The Tardy Boys Mystery.
• Old Fashion Christmas at MacDonald Farm
• Dessert Theatre – A Baby Changes Everything
• Dark Fruit Cake – Recipe for Beginners
• The Elves and the Shoemaker
• Find Joy in the Snow at the Ski Club
• The Importance of Logistics – MGSAR
• Homemade Fudge Recipe
• John McKay Remembers Queen Elizabeth
• Kelsey's Book Review
• Photos, Events, Games, Colouring Page, and Classifieds!
About the Cover: Christmas street scene on Water Street in Chatham. Photo by Bonnie Coughlan.
Flip through the magazine online at this link: www.giverontheriver.com/magazine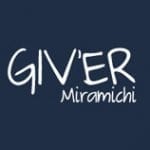 Giv'er Miramichi is about "What's up, what's new, what's happening". We are focused on building people up, supporting one another and celebrating our successes.