Harvest Issue of Giv'er Magazine
The Harvest 2023 Issue of Giv'er Miramichi magazine is available to view online at www.giverontheriver.com/magazine, and is arriving in local mailboxes this week. If you're outside the mailing route, copies can be picked up at select locations in the region. Find a list of locations that carry Giv'er magazines at this link.
In this Issue:
• Celebrating Aviation History: NB Aviation Museum in Miramichi
• Miramichi Ground Search and Rescue: Search Dogs
• Blueberry and Cranberry Scones Recipe
• Quilt & Craft Show: Sept 29-30
• Fall Activities at the Miramichi Cross Country Ski Club
• Toastmasters Miramichi Celebrating 50 Years
• Volunteer as a Guider, It's Worth Your Time
• Lesson Learned, A Personal Essay
• Baby Barn Draw to Support SPCA
• Book Review of Standing on Neptune
• Age, MS, and a Fishing Rod, A Personal Essay
• BPSA Traditional Scouting
• Miramichi Timberwolves September Games
• How Does Your Garden Grow?
• Photo submissions, events, classifieds and more!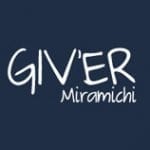 Giv'er Miramichi is about "What's up, what's new, what's happening". We are focused on building people up, supporting one another and celebrating our successes.