Since it is the first of the month, I just checked out the mightymiramichi.com reports for October and wow! We had 11,458 visits last month! The report function is pretty cool. It tells us how many visits & hits the site gets, broken down daily & hourly, which pages are viewed most often, the search words people used to find our site, and much more!
The traffic last month mostly came from Canada, the US and Germany with average visits per day at 369. The most popular pages visited were Property 4 Sale and the Photo Gallery closely followed by Automotive, Nightlife, Restaurants & Things to Do.
Castlevania Sports Cards is our customer who received the most hits last month. Congratulations Richard on really working to promote your webpage.
This would probably be an appropriate time to discuss the difference between hits & visits and what it all means…but I think I'll save it for another time. I'm kinda tired from a busy day of making soap and crafts, played with my neice, laundry, cooking, etc. Maybe I'll do an article on it for the next Bread 'n Molasses. This month's issue should be out soon and I'm especially excited about all the great articles our customers have sent in.
Our coupons page for the coming month has turned into 2 pages of great deals and is promising to be the best yet! Be sure to check it out when you're reading Bread 'n Molasses.
Talk to you later.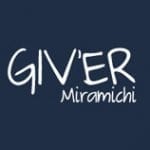 Giv'er Miramichi is about "What's up, what's new, what's happening". We are focused on building people up, supporting one another and celebrating our successes.