Lesson Of The Day

And the lesson of the day kids… NO SPEEDING!!
Yes, yes…that's me in the car…being ticketed by one of Miramichi's finest. Right in front of my office I might add.
It kinda ruined my day.
My co-workers had fun though…running around the parking lot waving at me, and taking pictures.
Who knew speeding tickets are now $186??!! Who knew the speed limit on General Manson Way is only 50km? Who knew my little Sunfire had that much giddy-up?? (Just kidding, I really wasn't going very fast).
One good thing… I learned my lesson… and will not be speeding to work again. Believe me, I didn't come by this lightly…it took me ALL day to lose the bitter attitude.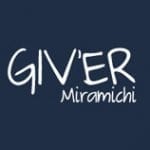 Giv'er Miramichi is about "What's up, what's new, what's happening". We are focused on building people up, supporting one another and celebrating our successes.