Two additional medical specialists join the Miramichi Regional Health Authority
Gary Foley, president and CEO of the Miramichi Regional Health Authority (MRHA) is pleased to announce that two additional physicians have been recruited to the region. "I am delighted to announce the recruitment of an internist and a general surgeon," says Foley.
Dr. Walter Binedell, internist and Dr. Prabaharan Balasingham, general surgeon have begun work with the health authority this week. "Dr. Balasingham completes our compliment of three general surgeons for the region," says Foley. He says that over the last year, the health authority has been successful in recruiting a total of 13 physicians. "Our success is based on a team approach from health authority staff, physicians and the community." He says an urologist, and an ophthalmologist are expected to join the region's medical team in the next few months and are actively recruiting for a family physician, internists and radiologists.
Dr. Binedell joins the health authority from Pretoria, South Africa where he has worked as a hospital internist for the past four years. He completed his medical education at the University of Pretoria in 2003. "My family and I were tired of city life and were looking for an international work experience," said Dr. Binedell. He says that he is very impressed with the standards of the Miramichi Regional Hospital and the high caliber and friendliness of the staff.
Dr. Balasingham completed his surgical training in Sri Lanka and in the United Kingdom. In 2000, he completed his fellowship in surgery at The Royal College of Physicians and Surgeons of Glasgow, The Royal College of Surgeons of Edinburgh and The Royal of College of Surgeons of Ireland. He worked as a surgeon in Sri Lanka and most recently as a specialist registrar in general surgery at the University College Hospital London, England. He joins the surgical team of Dr. Rex Edwards and Dr. Alexandre Lubin in providing general surgery services to the region. "My family and I are happy to be here on the Miramichi," says Dr. Balasingham. He says he is looking forward to the opportunity to practice all aspects of general surgery at the Miramichi Regional Hospital.
Both Dr. Binedell and Dr. Balasingham are accepting referrals from physicians in the region.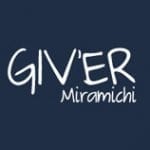 Giv'er Miramichi is about "What's up, what's new, what's happening". We are focused on building people up, supporting one another and celebrating our successes.