Register Early! Win NHL Tickets!
Meterologists are predicting a cold winter, and Rotarians could not be happier with the ice possibilities.
Registrations for the Miramichi Rotary Pond Hockey tournament 2012 are now being accepted, with the "Early Bird" deadline being December 15, 2011. Any team having their registration completed and team entry paid in full by this date will be entered in a draw to win four (4) tickets to a Montreal Canadiens hockey game, courtesy of Molson-Coors, the winner to be announced at the tournament opening ceremonies. Registration and payment can both be done online at www.MiramichiRotaryPondHockey.com.
Last year's event was held at the Miramichi Airport due to poor ice conditions at the cove. Despite the change of venue, everything went off without a hitch including a visit by Premier David Alward and the participation of close to 100 teams. Even with this success, Co-Chaiperson Geri Mahoney is definite in her answer "the event will be returning to French Fort Cove this year, Mother Nature willing. We enjoyed the change of venue, despite ice-making challenges, but the atmosphere at the cove is hard to beat. We look forward to another successful year." To date, the tournament has dispersed net proceeds in excess of $200,000 for Rotary projects.
Teams Chairperson and Co-Chair Patricia Perry is looking forward to the Miramichi Timberwolves game on December 3rd (vs. Dieppe), and the Bathurst Titan game December 10th (vs. PEI). Both games will feature pond hockey throughout the evening. As part of the first intermission, a group of Miramichi Minor Hockey Novice players (age 8) will give a demonstration of pond hockey using the actual nets from the event. During the second intermission, a draw will be held to shoot to win a free team registration for the tournament. "Players should get their teams together to attend one or both games. Those taking part in the shoot-out will be drawn from ballots completed at the main doors while entering. This is something new, and it's a great opportunity for anyone wanting to play this year."
Players are reminded the event features multiple divisions, for anyone from age 10 to 110, depending on how you structure your team. "Our pond hockey accommodates youth as young as age 10 as long as they play with an adult (usually a parent). We hope to surpass the 100 team mark again this year." Tournament divisions include Competitive, Non-Competitive, Over 35, Over 50, Female, Family, and Age 10-12. Registration packages, including the rules and regulations, are available to download at www.MRPH.ca.
The 8th annual Miramichi Rotary Pond Hockey tournament will be held at French Fort Cove on February 3rd-5th, 2012, with the net proceeds going towards Rotary projects. Register online now or before December 15th to avoid missing out on the Early Bird Draw. Final registration for the tournament is Friday January 13th, 2012. See you on the pond!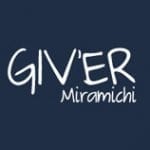 Giv'er Miramichi is about "What's up, what's new, what's happening". We are focused on building people up, supporting one another and celebrating our successes.