Horizon Health Network releases spring edition of Vibrant

Horizon Health Network is very pleased to announce the release of its spring 2012 edition of Vibrant Magazine on April 25. Vibrant is a health and wellness magazine that provides useful and practical information to help New Brunswickers make informed choices for a healthier lifestyle.
The 32-page bilingual magazine is being distributed to approximately 90,000 homes across New Brunswick through provincial newspapers, as well as placement in Horizon Health Network facilities. It is also available on our website www.HorizonNB.ca.
"Our articles come from the best possible sources – Horizon Health Network's physicians and health professionals, who are experts on the topics covered," says Donald J. Peters, President and CEO of Horizon Health Network. "We hope that you enjoy the publication and that the information it contains helps you in your daily life. We believe that healthier lifestyles and prevention of illness are of utmost importance, and our goal with this magazine is to provide a path to wellness through knowledge."
Vibrant's Editorial Board is comprised of health care professionals including members from Population Health Promotion and Chronic Disease Management Department, community members and a University student studying Journalism.
"By providing advice and guidance on relevant population health and chronic disease management topics, we are helping Vibrant become a valuable tool in communicating effective and preventative information to New Brunswickers," says Allison Holland, Manager of Population Health Promotion.
The spring edition of Vibrant includes expert advice on such diverse topics as prenatal planning, the effect of electronics on teenagers' sleep, the truth about male menopause and diabetes diagnosis in seniors.
No matter what your lifestyle, fitness level, or health profile, there is something in Vibrant for you.
Vibrant is made possible by the generous support of its sponsors. Horizon Health Network would like to extend sincere thanks to the ALS Society of New Brunswick, the New Brunswick Department of Health, Irving Group Moncton, Medavie Blue Cross, Shannex and WorkSafeNB for their support and commitment to health and wellness in New Brunswick.
Horizon Health Network is the largest health-care organization in Atlantic Canada, operating 12 hospitals and more than 100 medical facilities, clinics and offices providing medical services ranging from acute care to community based health services to New Brunswick, northern Nova Scotia and Prince Edward Island. With 1,000 physicians, an annual budget exceeding $1 billion and approximately 13,000 employees, Horizon Health Network's strategic vision focuses on research, innovation and education.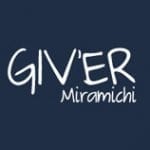 Giv'er Miramichi is about "What's up, what's new, what's happening". We are focused on building people up, supporting one another and celebrating our successes.