Biggest Loser Challenge 7 Starts April 15th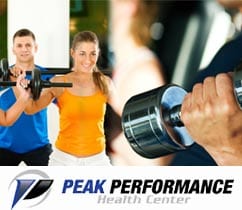 The Biggest Loser Challenge 6 wraps up tonight, Thursday March 28th, and registration for Challenge 7 opens on Monday, April 1st.
Participants can join in teams of four or compete individually. Each member must review the rules and register between Monday April 1st and Sunday April 14th by contacting Peak Performance Health Center at (506) 622-5107 or visiting the website at http://biggestloser.mightymiramichi.com.
The Biggest Loser Challenge 7 starts April 15th, 2013. The registration fee is $250 per person and must be paid prior to the first weigh-in.
Participants will receive:
Two Mandatory fitness workouts per week with a certified Fitness Coach (Value $240)
One Personal Training Session (Value $40)
Access to all Peak Performance classes and gym (Value $372)
Dietitian coaching for 12 weeks (Value $375)
Mango Food and Activity Journal (Value $10)
Three mandatory weigh-ins and measurement taken (Value $30)
Facebook and email tips, support and motivation (Priceless)
The total value of the package is $1,067!
A participant in Challenge 6, Doug Mullin, recently posted the following comment on Mighty Miramichi's Biggest Loser Facebook page:
"It's almost over for this challenge and I would like to offer a huge thanks from Carolyn and myself to Mighty Miramichi and Peak Performance for this awesome experience. I highly recommend the Biggest Loser Challenge to anybody that is struggling with their weight, needs a little motivation, or just some moral support to drop some pounds and get on the road to healthier living. I met some fantastic people on this short journey and I am sure we will share and remember this little adventure for a long long time. Come Thursday night and the scales tell their inevitable tale, just remember if we made it to the end, and we feel better about ourselves … We are ALL Winners!"
For more information on the Biggest Loser Challenge 7 please call (506) 622-5107 or check out www.peakperformancehc.ca for more details.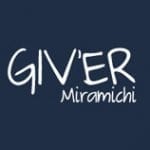 Giv'er Miramichi is about "What's up, what's new, what's happening". We are focused on building people up, supporting one another and celebrating our successes.