Celebrating the Poetry of Willie Farrah
This year, 2013, marks the 20th Anniversary of Willie Farrah's death. Willie was a poet, an entertainer and a musician from Chatham, NB. He wrote numerous poems about the current events of his time. Many dealt with the humorous antics of politicians at all levels of government, others concerned local service groups and honoured individuals, while some were personal. Willie's inimitable style, what he called "Canadian Patois", is unforgettable.
To commemorate the 20th Anniversary of his father's passing, Gary Farrah, has created a new website featuring all of Willie's poems. Several have never before appeared in print. Whether you enjoyed reading his poetry in the local newspapers at the time or you're just discovering Willie's work for the first time, this site is guaranteed bring a smile to your face.
Click here to check it out!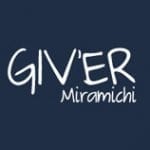 Giv'er Miramichi is about "What's up, what's new, what's happening". We are focused on building people up, supporting one another and celebrating our successes.