World Tai Chi Day Happens this Weekend
by Dave Bucklow
A team of doctors at the Harvard Medical School have been conducting a study of Tai Chi's health effects with numerous medical conditions over the last 10 years, and the results of these studies have prompted the doctors to write a book covering the health benefits of this ancient art from China. The Harvard Medical School Guide to Tai Chi is now available for order at book stores.
This is a very informative guide, explaining and demonstrating the many benefits that Tai Chi has to offer, so many benefits that the expression has now changed from "Moving Meditation" to "Moving Medicine".
If we could add Tai Chi and all the other Traditional Chines Medicines – acupuncture, herbal therapy, massage, yoga, etc. – to our Health System, we would be able to save billions of dollars for our Health System. Dr. Andrew Whiles has produced a movie detailing exactly how this could be achieved.
Many of these far reaching reports have been stimulated by the incredible success of World Tai Chi Day, spreading around the globe.
With all this in mind, World Tai Chi Day will be celebrated on Saturday the 27th of April once again at Ritchie Wharf in Newcastle at 10 am.
This is an open, public demonstration where information and participation can be shared with anyone interested. This will be our 14th year of World Tai Chi Day demonstrations. Starting at 10 am in New Zealand and moving around the world with a healing flow of energy, created by thousands of clubs in 70 nations.
The forecast is promising a great day with lots of sunshine, so if you have an interest to find out more about this ancient healing art, the invitation is open to you at Ritchie Wharf 10 am, Saturday.
For more information contact Dave Bucklow, sifu, Oriental Arts at (506) 622-7124 or visit the website www.taichidave.ca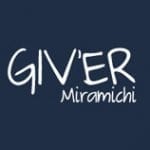 Giv'er Miramichi is about "What's up, what's new, what's happening". We are focused on building people up, supporting one another and celebrating our successes.