End of School Bash at MacDonald Farm
MacDonald Farm, that hidden gem of Miramichi tourism, is kicking off its summer season in fine form with an End of School Bash on June 22 from 12 to 4pm.
Start your summer down on the farm, with prizes, games, music and pony rides. The musical styling of Charlie Hachey will be a treat to the ears, and the weatherman is calling for sun and 24 degrees. The day promises to be fun for the whole family, and kids get in free. In addition, the farm's Name Our Calf Contest will be wrapping up on that day, so it's the perfect time to submit that last minute inspiration, before the decision is made at day's end, and four Empire Theatres tickets awarded.
Highland Society Entertainment Co-ordinator Muriel Lamkey says she's excited, and the entire society with her. They hope that this inaugural event of the 2013 season will set the tone for what should be an active summer. Though things were slow last year, as the newly re-opened farm reasserted itself, this year the management and staff are reinvigorated and ready for two months worth of company at the farmhouse.
Whether you're alone, in a group, or with the family, a visit to MacDonald Farm is always interesting. The Highland Society encourages locals to come and visit the site they have heard so much about, but not yet ventured to see, and asks visitors to experience that Miramichi's storied hospitality has roots deep enough to reach the MacDonalds of long ago.
For information on these, and future events, call (506)778-6085 or (506)778-6101.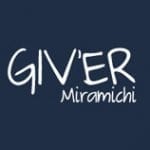 Giv'er Miramichi is about "What's up, what's new, what's happening". We are focused on building people up, supporting one another and celebrating our successes.