Stan Cassidy Kiwanis House Opens
Patients receiving rehabilitation services at the Stan Cassidy Centre for Rehabilitation and their families now have access to low-cost, fully accessible accommodation steps away from the province's tertiary care centre. Representatives from Horizon Health Network and the Stan Cassidy Foundation met to officially open the Stan Cassidy Kiwanis House yesterday.
"Research continues to show that family support is a critical component of meeting one's rehabilitation goals," said Dr. Rob Leckey, Medical Director for the Stan Cassidy Centre for Rehabilitation. "It is a step forward for our patients to now have this hostel on-site. This building will mean greater comfort, better care, and a more rapid return to home and fulfilling life for our patients."
Lynn Irving, Board Chair of the Stan Cassidy Foundation said that the foundation was delighted to have been able to support the goal of better patient care through its involvement with the Kiwanis House project over many years.
"We have worked in partnership with the Kiwanis Club of Fredericton on the first Kiwanis House at the former Stan Cassidy site, and now with Kiwanis clubs and members from all across the province for its rebirth here at our modern facility. The foundation is indebted to its many Kiwanis House Furnishings and Equipment Project donors and volunteers for their support of the Stan Cassidy Centre, its patients and staff."
Located next to the Stan Cassidy Centre for Rehabilitation, the Stan Cassidy Kiwanis House includes three fully-accessible apartments, each with a bedroom, bathroom, small patio and kitchen and living area. Furnishings and equipment include specialized beds, accessible bathrooms and closets as well as low kitchen counters with all amenities within reach.
A sod turning for the hostel was held last May when construction of the three-unit, $900,000 facility was announced. Funding for the hostel was provided by Horizon Health Network's Board and the Stan Cassidy Foundation.
The foundation's major gift donors and volunteers are recognized on a donor wall directly inside the front doors of Stan Cassidy Kiwanis House.
Further information can be found by visiting Horizon Health Network's website at http://www.HorizonNB.ca.
The Stan Cassidy Centre for Rehabilitation is a recognized North American leader in neurological rehabilitation. The centre provides bilingual care through inpatient, outpatient and outreach services. Clients of all ages from New Brunswick and Prince Edward Island and complex paediatric clients from Nova Scotia benefit from the centre's services. The Stan Cassidy Centre provides treatment for complex autism spectrum disorder, spinal cord injury, complex stroke, acquired brain injury, and various neurological diseases such as muscular dystrophy, cerebral palsy and spina bifida.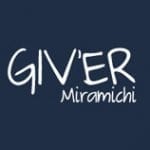 Giv'er Miramichi is about "What's up, what's new, what's happening". We are focused on building people up, supporting one another and celebrating our successes.