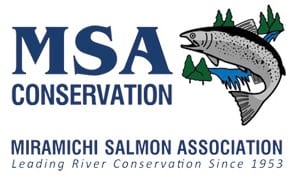 The Department of Fisheries and Oceans released their preliminary 2013 return estimates of Atlantic salmon to the Miramichi River system.
Overall, the total number of large salmon returning to the Miramichi River in 2013 was down slightly from 2012 (12,540 vs. 13,590) but the total number of grilse was up (11,760 vs. 8,282). This variation was consistent throughout the system, with the Southwest Miramichi River seeing a slight decline in large salmon (10,120 vs. 10,780) but an increase in grilse (7,394 vs. 5,587).
The Northwest Miramichi also experienced the same, namely large salmon were down a bit (2,388 vs. 2,666) but grilse were up (4,143 vs. 2,625).
While it is certainly encouraging to know we had more total fish in the system last year, we still need to be very cognizant of the fact that the 2012 and 2013 estimates are the lowest for the time period of 1970-2013 (43 years), reinforcing the critical importance of MSA's ongoing conservation work. As a matter of further interest, it is expected DFO Management will be announcing the final 2014 season regulations sooner rather than later.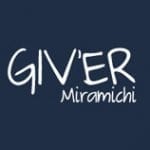 Giv'er Miramichi is about "What's up, what's new, what's happening". We are focused on building people up, supporting one another and celebrating our successes.