Miramichi Fishing Report for Thursday, May 15, 2014
Angling for spring salmon has been average to good in some places, with more salmon than grilse being hooked.  There have not been many trout reported, although there are good numbers of anglers out around Doyle's Brook area.  The Striped Bass fishery has been off to a very poor start with only sporadic catches here and there, with the Whitney area seemingly the most productive.  Most feel that the water has to warm up before we can really get this season off the roaring start everyone expects.
Last week's public meeting with DFO was definitely a spirited one where DFO was given an ear-full of suggestions for change in many areas of both salmon and striped bass fisheries.  Approximately 200 showed up for the meeting.  Anglers are hoping that DFO will extend the early retention season due to the slow start, but there has been no word as of yet.
May 15 is the opening day for fishing lakes and ponds in the Miramichi watershed, assuming one can get to them and if the ice is actually gone.

W. W. Doak and Sons in Doaktown said generally angling had been fairly good with a few exceptions.  The Blackville area seemed more active than Doaktown and above, but they were still having decent angling there, and expected it to continue for another week or two.  There were no trout reports.  The water was still a bit high and cold, but at least the weather was more suitable for anglers.
Flies of choice were Renous Specials, Christmas Trees, Black Ghosts, Golden Eagles and a variety of Marabou patterns.
Derek Munn of Ledges Inn in Doaktown and Mountain Channel in the Rapids area said they had been striper fishing we had some luck but nothing to any size. The salmon fishing there the last week has been good with a lot of big salmon in the 36-40 inch range. They were are catching more MSW salmon then grilse.  All the fish are in very good shape and fighting hard. They suspected they would have fish around in the Doaktown area for the next week or so.
Flies of choice were Marabou and Rabbit-strip patterns in black and green.
Herb Barry Sr. of Herb's Fly Shop on the Station Road in Blackville said anglers was catching a few, but there were no great amounts being hooked.  Some might pick up 2 to 4 a day from boats, but generally, there were not a lot of anglers out.  Last weekend there was a flurry of grilse caught in the Upper Blackville area.  There were no trout reported.  He felt there should be at least another week of spring salmon angling.
Flies of choice were Tandem Gray Ghosts, Blue Smelts, Silver Smelts and Gold Smelts.
Curtis Miramichi River Outfitting in Blackville said angling was pretty good, but there were not a lot of anglers out.  Those who were having luck were using heavy sinking lines, but generally, the fishing was nothing to brag about.  Trout reports were very few and nothing noteworthy.  The water was still a bit high and very clod and clear.
Flies of choice were Blue Smelts, Golden Eagles, Christmas Trees and Pink Ladies.
George Routledge of George's Fly Shop at the Mouth of Renous in Quarryville said there were very few people fishing with only a few black grilse caught at the mouth of Quarryville Brook.  On the opposite shore, there were a few big salmon caught along Wanda's Shore.  George did not hear of any trout, but said there were a lot fishing the Doyle's Brook for black trout.  The water was still high and cold.
Flies of choice were Black Ghosts, Blue Smelts, Renous Specials and Golden Eagles.
Jim Laws of Miramichi Hunting and Fishing in Newcastle, Miramichi reported a few spring salmon, but not many, and few grilse being reported.  There were some reports of Striped Bass, but most anglers were not catching any.  The only spot reporting any numbers seemed to be in the Mill Stream/Whitney area, with drabs and dribbles here and there in a few other spots.
Flies of choice were Black Ghosts, Christmas Trees and Renous Specials.  Bass anglers were using rubber fish and jigs with tails.

Syd Matchett of Trout Brook Fly Shop on the Northwest Miramichi said there were only a few anglers out for spring salmon, but a couple of sports dropped into his shop to say they had a good week of angling, catching mostly salmon.  They also hooked  some pan trout.  Water conditions were good.  Syd had fished for Strippers in Napan, but only managed one small fish.  A few had been hooked there the previous night.  He dropped in Nelson, but didn't see any being caught.
Flies of choice were Black Ghosts, Golden Eagles and Blue Smelts.
Debbie Norton of Upper Oxbow Outdoor Adventures on the Little Southwest Miramichi was out of town Wednesday and unavailable for a report.
There is still some decent spring salmon fishing to be had, some Striped Bass (hopefully the season will unfold like last year as the water warms), and some black trout and possibly some lake fishing to be done, so get out and "on the water".
Don't forget to show your support for our sponsors, because without them, this column would not be possible.
Check out Deals 4 U in Miramichi for your grocery needs, and good Cuban cigars to celebrate getting back to the rivers.  Drop by Mac's Seafood for Miramichi Smoke House Award Winning Smoke Salmon.

ANY FINANCIAL CONTRIBUTIONS TOWARD HELPING WITH THIS COLUMN ARE GREATLY APPRECIATED. Click here to donate now. A SPECIAL THANKS to all who made contributions last season.
If you would like to sponsor this column, give us a call at (506) 352-7668 or email .
Thought for the Week: "I go fishing not to find myself but to lose myself." –Joseph Monniger
E-MAIL:
Fr: Gary Tanner: Not a lot of fishing, but it was a fine trip nonetheless!   http://theriverscourse.blogspot.com/2014/05/miramichi-salmon-camp-spring-2014.html
Hope you enjoy the visit!
Gary
Until next week
TIGHT LINES
DOUG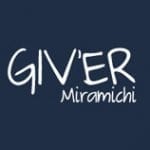 Giv'er Miramichi is about "What's up, what's new, what's happening". We are focused on building people up, supporting one another and celebrating our successes.