Caden Whyte Sells Crafts for Charity
Caden Whyte has raised over $1500 for charity in the last four years. He is eight years old.
Every year Caden hosts a craft sale at the St. James St. John Church Centre to raise money for his church's missions. He hand crafts all the items himself which include earrings, necklaces, rings, fridge magnets, book marks, gift bags, sculptures, suncatchers and more!
When Caden was four years old, missionaries from his church spoke to his Sunday school class about their trip. He heard about how girls were not allowed to go to school because they had to walk all day to collect water.
He came home and told his mother Rhonda that he wanted to help raise money to build wells, so the girls could go to school.
And since he was always a crafty kid, hosting a craft sale was the perfect idea.
Rhonda is proud that her son has continued to do this for so long and enjoys supporting his cause.
Caden is a true example of a kid who knows how to Giv'er!
Keep up the great work Caden, and keep smiling!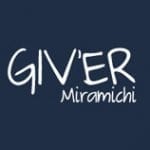 Giv'er Miramichi is about "What's up, what's new, what's happening". We are focused on building people up, supporting one another and celebrating our successes.