Miramichi Fishing Report for Thursday, July 3, 2014
The news is quite mixed again this week.  There was a very slight increase in fish numbers, but nothing even close to a run yet.  Then the temperatures began to rise, warming the water and basically putting an end to fishing.

The water became so warm the warm-water protocols were very close to coming into effect.  There had been over two nights when the water temperature was still 20 degrees Centigrade (68 Fahrenheit) in early morning.  When this happens, DFO will consider closing the designated cold water pools.  They were ready to do this, but decided to wait because there were thundershowers forecast for Wednesday and Thursday evenings, and substantial rain from storm Arthur, and cooler temperatures forecast for the weekend. They stressed that they really did not want to close anything if there were options available to keep it open.
An interesting tidbit this week was the catching of a porpoise in Albert Scott's gaspereaux net which the MSA is renting to help get a better read on the numbers of salmon/grilse coming in.  This supplements the numbers at the trapnets at Cassilis on the Northwest and Millerton on the Main Southwest.
Doug White's Tammerack Sports Fly Shop in Juniper said not much to report this time. The water is dropping off but a good rain will take care of that.  Only two salmon caught in a week but of course with the hot weather not many people are out. There seems to be an outbreak of bait fishing going on in the South branch and with no DNR and only two Federals to patrol the entire upper Miramichi drainage this isn't going to stop anytime soon.  Expecting fishermen to look after the river is like giving the big sawmills control over the woodlands, it's not going to work.
Flies of choice: Bugs, Bombers and Dry flies
W. W. Doak and Sons in Doaktown said with the arrival of the extremely hot weather, angling had been pretty quiet.  Water levels on the Main Southwest were good, but very warm.  Tributaries were getting a bit on the low side and also warm.  There had been a few fish caught prior to the hot spell, including a couple of salmon estimated in the 25-pound range.  On the positive side, rain Wednesday night and cooler temperatures and more rain on the weekend should help immensely.
Flies of choice were Same-Thing-Murrays, Bombers, Bear Hairs, Butterflies and White-tailed Green Machines with no one fly better than the others.
Derek Munn of Ledges Inn in Doaktown and Mountain Channel in the Rapids area said there were not many fish going with the heat we've had this week.  Prior to that they were getting the odd fish last Friday and Saturday, but certainly no numbers of them.
Flies of choice were White-tailed Green Machines.
Herb Barry Sr. of Herb's Fly Shop on the Station Road in Blackville said he had hooked a 15-pound salmon, and there had been another salmon and a grilse hooked this past week, but generally things were pretty quiet.  The water was too warm at present, so anglers would have to wait for rain and cooler temperatures before there would be any improvement.
Flies of choice were Blue Rats (his salmon), Green Rats, Preachers and White-tailed Green Machines on primarily no. 6 hooks.
Curtis Miramichi River Outfitting in Blackville said anglers were seeing some moving and a few rolling with only a few being caught.  There was no great amount of fish.  The water had dropped quickly and was quite warm.  A good rain and cooler temperatures would be welcomed.
Flies of choice were White-tailed Green Machines,  White-tailed Green Machines with red butts and Krystal Flash, Bombers, Night Hawks, Bonnie Bells, Same-Thing-Murrays, Undertakers with jungle cock, and a few Muddlers.
George Routledge of George's Fly Shop at the Mouth of Renous in Quarryville we just finished a long weekend and there was not a soul fishing.  That pretty well tells the story.  Prior to the warm stretch anglers were hooking maybe a combined one or two a day in early morning or late evening.  This is extremely poor for the time of year.  George suggested staying off the water until conditions change, or if a fish was hooked and was to be released, it should not be played longer than a minute at most, or it would die.
Flies of choice were White-tailed Green Machines, White-tailed Shady Ladies, Butterflies and Black Ghosts.
Jim Laws of Miramichi Hunting and Fishing in Newcastle, Miramichi reported angling as very quiet on all rivers, including those north, such as the Nepisiguit and Restigouche.  The water was very warm and there had been no great amount of fish yet, with dribs and drabs each day.  He was hoping for a good rain and cooler temperatures.
Flies of choice were White-tailed Green Machines, Black Ghosts and Blue Charms.
Syd Matchett of Trout Brook Fly Shop on the Northwest Miramichi said angling was very quiet with no fish moving due to the warm conditions.  The water had dropped and an inch or more of rain would be welcomed.  Prior to the hot weather there had been a smattering of fish caught, but certainly in no numbers.  Rick Miller had hooked and released three grilse, 2 on Cossebooms and one on an Undertaker.
Flies of choice were Cossebooms, Undertakers, Shady Ladies and Blue Charms.
Debbie Norton of Upper Oxbow Outdoor Adventures on the Little Southwest Miramichi said they had caught a very few fish prior to the heat wave.  Her son, Bobby, caught a 15-pound salmon and a grilse, while Cameron Morrison from Halifax had hooked a grilse.  All three were on White-tailed Green Machines on the same day.
Fly of choice was, naturally, the White-tailed Green Machine.
So with some rain and thunder Wednesday evening, and more rain and cooler temperatures in the weekend forecast, it will be time to get out and "on the water".

Don't forget to show your support for our sponsors, because without them, this column would not be possible.
Check out Deals 4 U in Miramichi for your grocery needs, and good Cuban cigars to celebrate getting back to the rivers.  Drop by Mac's Seafood for Miramichi Smoke House Award Winning Smoke Salmon.
ANY FINANCIAL CONTRIBUTIONS TOWARD HELPING WITH THIS COLUMN ARE GREATLY APPRECIATED. Click here to donate now. A SPECIAL THANKS to all who made contributions last season.
If you would like to sponsor this column, give us a call at (506) 352-7668 or email .
Thought for the Week: "I've gone fishing thousands of times in my life, and I have never once felt unlucky or poorly paid for those hours on the water." William Tapply  "A Fly-Fishing Life"
Atlantic Salmon Federation News
Friday, June 27, 2014
ASF RIVERNOTES updates Atlantic salmon returns
~~~~~~~~~~~~~~~~~~~~~~~~~~~~~~~~~~~~~~~~~~~~~~~~
In some rivers the delayed salmon runs have begun. Read more
http://atlanticsalmonfederation.org/rivernotes/
ASF Research Blog – an update on the activities of ASF's Research biologists.
http://asf.ca/research-in-the-field.html
Salmon-rich York River Contaminated by Gaspé Dump
~~~~~~~~~~~~~~~~~~~~~~~~~~~~~~~~~~~~~~~~~~~~~~~~
Is leakage from a dump destroying a salmon run?  Read more
http://asf.ca/salmon-rich-york-river-contaminated-by-gaspe-dump.html
ASF's Don Ivany Details Problems with NL Aquaculture
~~~~~~~~~~~~~~~~~~~~~~~~~~~~~~~~~~~~~~~~~~~~~~~~
Focusing on salmon farm containment standards not being enforced, Don Ivany explains what is wrong with NL's system of salmon aquaculture, and how it impacts wild Atlantic salmon.
http://asf.ca/salmon-containment-standards-in-nl-not-enforced.html
DFO Investigates More Poaching in NL
~~~~~~~~~~~~~~~~~~~~~~~~~~~~~~~~~~~~~~~~~~~~~~~~
Conservation requires everyone to play by the rules that will see salmon runs preserved. Poachers are destroying that future in some rivers. Read more
http://asf.ca/dfo-investigates-salmon-poaching-in-nl.html
Six NL Salmon Court Charges So Far in 2014
~~~~~~~~~~~~~~~~~~~~~~~~~~~~~~~~~~~~~~~~~~~~~~~~
Read about the charges already before the courts, or completed
http://asf.ca/six-salmon-charges-so-far-this-year-in-nl.html
Atlantic Salmon Federation News
Wednesday, July 2, 2014
ASF RIVERNOTES – Water Temperatures Creeping Up
~~~~~~~~~~~~~~~~~~~~~~~~~~~~~~~~~~~~~~~~~~~~~~~~
After a slow, cold late spring, we now have warm water temperatures. Check out the salmon reports, and ASF Rivernotes updates on the possible impact of this weekend's tropical storm.
http://atlanticsalmonfederation.org/rivernotes
Scottish Government Criticized on Net Policy
~~~~~~~~~~~~~~~~~~~~~~~~~~~~~~~~~~~~~~~~~~~~~~~~
A very effective public campaign is focusing both Scottish and world attention on the netting of Atlantic salmon in Scotland while numbers are low. Check out the latest story:
http://asf.ca/scottish-government-is-breaking-eu-law-over-salmon-nets.html
The petition that has been at the core of fighting the salmon netting has made a difference. More than 20,000 have signed on.
Returning Alewives part of Improving River Health in Maine
~~~~~~~~~~~~~~~~~~~~~~~~~~~~~~~~~~~~~~~~~~~~~~~~
An interesting article on the return of alewives to several Maine rivers focuses attention on the need for many species to be involved in river restoration.
http://asf.ca/humans-changed-behaviour-and-alewives-are-rebounding.html
UMaine Researchers Raft the Penobscot
~~~~~~~~~~~~~~~~~~~~~~~~~~~~~~~~~~~~~~~~~~~~~~~~
As part of a program to follow changes in the Penobscot River after the removal of the Great Works and Veazie Dams, experts explored by raft the river's new profile.
http://asf.ca/umaine-researchers-raft-down-penobscot.html
More Poaching in NL
~~~~~~~~~~~~~~~~~~~~~~~~~~~~~~~~~~~~~~~~~~~~~~~~
This time there has been more gear seized in Grey River on the south coast of NL.
http://asf.ca/poaching-at-grey-river-nl.html
Applications for Fisheries Conservation Projects
~~~~~~~~~~~~~~~~~~~~~~~~~~~~~~~~~~~~~~~~~~~~~~~~
If you are involved in river and fisheries restoration in eastern Canada, check out the opening of new applications for projects under this federal program.
http://asf.ca/applications-being-accepted-for-next-round-of-recreational-.html
Until next week
TIGHT LINES
DOUG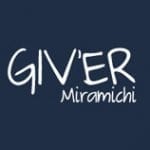 Giv'er Miramichi is about "What's up, what's new, what's happening". We are focused on building people up, supporting one another and celebrating our successes.