Sunny Corner Junior B Thunder in League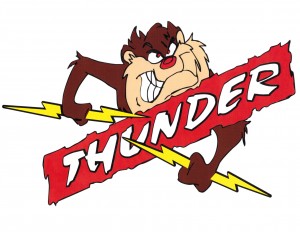 The Sunny Corner Junior B Thunder have been accepted into the New Brunswick Junior Hockey League (NBJHL) for the 2014-2015 season.
The formation of this team has been in talks for years and with the establishment of a Board of Directors this spring, an application was subsequently sent and approved by the Hockey New Brunswick Junior Commission. The Board is a group of proven dedicated hockey volunteers with many years experience in our local hockey rinks. The group is committed and prepared to develop this Jr B program in the best interest of our local talented young hockey players. One objective we hope to achieve is to provide developmental support of these players to continue on towards Jr A and Sr A. This team will provide a place for players coming out of Minor and High School hockey to continue the development of their game and allow many fans on the river a chance to see some great hockey action.
The Sunny Corner Jr B Thunder will play out of the Sunny Corner Arena, with home games Sundays at 2 pm, to not conflict with the Miramichi Jr A Timberwolves games on Saturday evenings. The executive hopes to see players from across our region come out to be a part of this team. We know if players from Renous, Miramichi, Rogersville, Baie Ste Anne and Sunny Corner come together they will make a very competitive team in the NBJHL. We will also be drawing players from the Northern part of the province as well as the Acadian Peninsula as the remaining ten teams in the league are all based in the southern parts of the province. The closest geographical teams currently in the league are from Grand Lake and Kent South.
Try-outs will take place in September, beginning in Miramichi, as we wait for the ice at the Sunny Corner Arena. Try-out schedules and details will be posted on our social media sites as well as advertised locally on radio and in print.
We are excited to bring Junior B Hockey back the Miramichi and to the Sunny Corner Arena! Various fundraising events are being planned as it is a costly venture to start a new franchise. We appreciate the support we have received and will receive from the community. Season tickets will go on sale as soon as the league schedule is released.
For more information follow us on Twitter @SCJRThunder, like our Facebook page for Sunny Corner JR Thunder, or visit the New Brunswick Junior Hockey League website at www.NBJBHL.com where a team website link will be provided.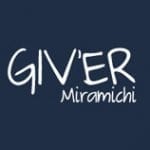 Giv'er Miramichi is about "What's up, what's new, what's happening". We are focused on building people up, supporting one another and celebrating our successes.