Biggest Quitter Challenge Begins Soon
On January 21, 2015, Miramichi will roll out its Biggest Quitter Challenge. The aim of the challenge is to help individuals stop smoking for one day (Weedless Wednesday). You can commit to:
1. Quit smoking,
2. Reduce tobacco use,
3. Continue to live smoke free,
4. Maintain a smoke free home, garage and environment,
5. Make your surroundings safer for your family and friends.
How it works: On or before January 21, 2015, you can call 627-7565 to make your commitment to stop smoking.
Come and join us as we help you fight your poison. A series of radio announcements will be aired on 99.3 The River and 95.9 Sun FM followed by trivia questions and fun facts where you can win prizes. Radio announcement will include information on:
Second and third hand smoke,
Reasons to quit smoking,
Withdrawal symptoms,
Weight gain,
What's your poison?
There are many benefits to be gained from a life free of smoking including:
Better health
Better life expectancy
Saving money
Better quality of life
More energy
Beautiful pink lungs
Reduced coughing
Make your commitment for two lungs that feel great! For more details call 627-7565 or email .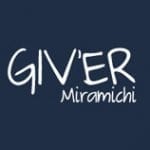 Giv'er Miramichi is about "What's up, what's new, what's happening". We are focused on building people up, supporting one another and celebrating our successes.