Council Update from Tony (Bucket) Walsh
Hi everyone, as I said I would I kept my ears and eyes opened and my mouth shut(as best I could) while learning the ropes. I have been named chairperson of Public Works and co-chair of Leisure and Recreation. I also sit on on the Chatham Historical Committee for Business and the Chatham Library Committee.
I know everyone has put in a long hard snowy winter and we want to thank you for being very patient as we tried to maintain our streets and hwys. We had to use a lot of sand this year because of the almost daily snowfall. The street sweeping is well underway and the weather is coming around! Tenders have been awarded for paving and infrastructure work throughout the city.
I have been receiving calls since being elected from concerned citizens on a variety of topics from street lights, plowing, sanding, tendering to issues about leisure and recreation. The calls that i have received, complaints voiced and kudos, I have acted on and resolved to the best of my ability and hopefully to the peoples satisfaction.
Currently our city is working with general volunteer groups to organize and promote a variety of events…both old and new. The Rock n Roll festival, Rib-fest, Bass Fishing Tournament along with the Canadian Baseball Championships.
If anybody has concerns, questions or suggestions please feel free to call my house at 622-4612. This update the first of more to come as I will try to post every few weeks depending on new activity around our great City to keep all of you up to date. Also remember if your not involved please get involved by aiding and volunteering and taking part in making our City thrive!
Signing off…Tony "Bucket" Walsh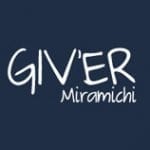 Giv'er Miramichi is about "What's up, what's new, what's happening". We are focused on building people up, supporting one another and celebrating our successes.