92nd Miramichi Exhibition Opens Today!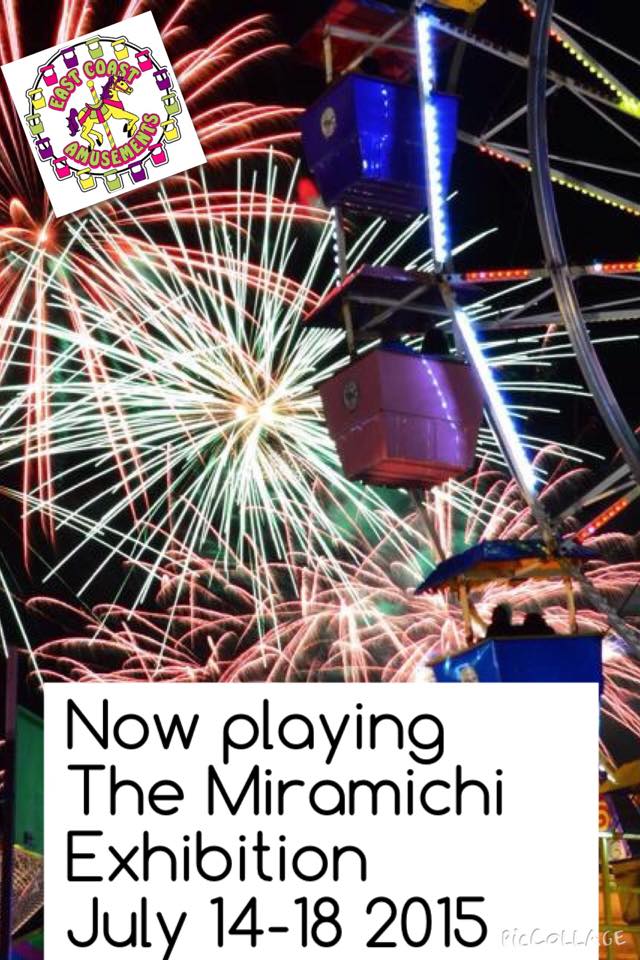 The 92nd Annual Miramichi Exhibition starts today in Chatham with old favourites and new attractions that promise something for everyone in the whole family. Admission is free!
The Maritime Midway gets going this afternoon starting at 4 pm and will be open Wednesday through Saturday from 12 noon to 11:30 pm. Every day is Bracelet Day! Enjoy as many rides as you want for one price. A different coloured bracelet will be used each day and is only good for that day.
Children's Day is Thursday July 16th from 12 noon to 6 pm and all children under the age of 15 will be able to ride any ride for a single coupon. Coupons cost $1.50 each, or save by paying $30 for a batch of 25 or get 50 coupons for $50.
The Market at the Ex offered free table space to anyone wishing to sell or display their crafts or products so there's sure to be plenty of wares to browse and buy. Stop in each day to fill out your ballot for a FREE Draw! A New Draw will take place each day at 6 pm! Take a break from the heat in an air-conditioned building!
If you're parched or hungry during your visit to the Ex, visit Nana's Kitchen. Nana's will be open daily from 10 am to 10 pm offering great food in air-conditioned comfort.
Appearing at this year's Ex you won't want to miss The Mustang Show, the best comedy trick horse. The Mustang Show will be held twice daily on Wednesday, Thursday, Friday and Saturday at 3 pm and 7 pm.
The Monalea Petting Zoo and Pony Rides will allow animal lovers to come and interact with a diverse collection of farm as well as exotic animals. Please note that Pony Rides are not included in the Midway Ride Bracelet program. An exhibit of 'Farmland Babies' is housed in what has become known as the little red Baby Barn. In 2015, children will find piglets, chicks, ducks, geese, puppies, kittens, goats and a calf in the little red barn. There will also be a Light Horse and Pony Display daily from noon until closing.
A Cow Patty Bingo fundraiser for the Schizophrenia Society of NB – Miramichi chapter will take place Friday July 17th at 6 pm. Whichever square the patty lands on is the winner of a $500 prize. Volunteers will be at the Ex selling squares on Wednesday, Thursday and Friday right up until the event begins.
On Saturday July 18th there will be a 4-H Competition. 4-H members will have their livestock exhibits on the grounds by 9 am with judging in the show ring beginning at 10 am. Prize money will be awarded in four different categories: Dairy Cattle, Beef Cattle, Light Horse and Draft Horse.
See you at the Ex!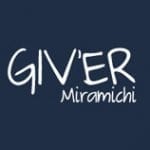 Giv'er Miramichi is about "What's up, what's new, what's happening". We are focused on building people up, supporting one another and celebrating our successes.